INCAA announces hire over weekend. Festival veteran previously served as artistic director of Tribeca.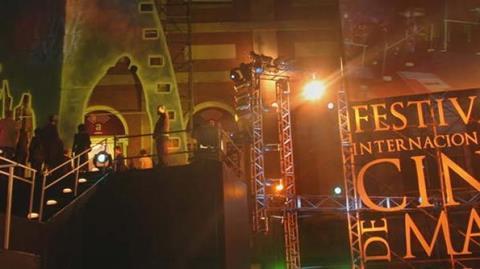 Argentina's film body INCAA said at the weekend Peter Scarlet had been appointed artistic director of the upcoming 32nd Mar del Plata festival.
Festival president José Martínez Suárez announced the development at the weekend with INCAA president Ralph Haiek, festival producer Rosa Martínez Rivero, and the International Federation Of Film Producers Associations president Luis Scalella and other Mar del Plata executives in attendance.
Haiek said the goal was to maintain Mar del Plata's A Class classification and "acquire more presence in the international festival agenda."
Suárez, who this year will complete 10 years as president of the festival, said that "by the 32nd edition we have a very ambitious plan, which will turn into a remarkable one… We know what priorities to achieve and we will keep them up thanks to the team continuity and the new members."

Scarlet, a veteran festival executive, added that "this represents an enormous endeavour, which aims to build in addition to what has already been achieved. I am very pleased to work with a group of people who share my expectations to make this a great festival. To be part of a team which invites a person who is not from this country, speaks of a very open mindset and a search for international projection."

Scarlet previously served as director of San Francisco International Film Festival, director of the French Film Library, artistic director of the Tribeca Film Festival, and executive director of the Abu Dhabi Film Festival, among others.
"I am thrilled to be part of this new edition," said Rivero, "and [I] remind the audience that the call for participants for the 32nd edition main competences is open until July 31st."
This year's Mar del Plata will take place from November 17-26 and will include the International Feature Film Competition, the Latin American Feature Film and Short Film Competition, the Argentinean American Feature Film and Short Film Competition, and Work In Progress for local features.