Potter becomes third biggest international release ever, as South Korea sees a homegrown top four. Screen looks at last weekend's international movers and shakers.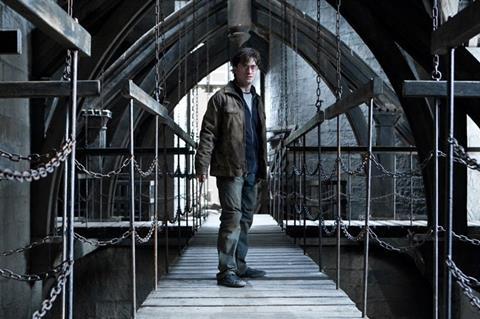 Warner Bros' Harry Potter And The Deathly Hallows: Part 2 has this week surpassed Pirates Of The Caribbean On Stranger Tides and The Lord Of The Rings: The Return Of The King to become the third biggest international grosser ever on $801.3m.
Fox's newcomer The Rise Of The Planet Of The Planet Of The Apes grossed a moderate $23.8m in 25 territories to land in fourth on the international scene. Rupert Wyatt's sci-fi-drama couldn't surpass Tim Burton's 2001 remake ($68m debut) and is unlikely to get anywhere near that film's $182m international total. However, it is at least still to open in major territories such as France, Germany, UK and Japan.
Local fare enjoyed a bumper weekend in Korea, accounting for the top four films and six of the top ten. CJ Entertainment's newcomer Sector 7 posted the biggest debut for a Korean film this year, taking a highly impressive $11.6m from 908 screens at a week-best average of $10,883.
Kim Ji-hun's action-horror scored the biggest box office among non-US films on the international stage, entering the chart in eighth. Sung-kee Ahn, Ha Ji-won and and Oh Ji-hostar in the film about an oil-prospecting ship which becomes overrun by a sea-monster.
Twelth-placed animation Kamen Rider 2011, the latest entry in Toei's enduring franchise, which is one of Japan's most successful, was the top newcomer in its local market, debuting in third on $4.5m from 487 screens at an average of $9,188.
Reliance's 16th-placed crime-drama Singham continued to do decent business in 29 territories, grossing a further $2.8m for $24.1m. Rohit Shetty's latest was closely followed internationally by two more Korean successes, Quick and The Front Line, which finished second and third in Korea in the their fourth weeks.
Cho Beom-gu's surprise hit Quick scored an impressive $2.5m for $16m while Jang Hun's war-drama The Front Line grossed another $2.3m for $17m.
Thanks to a $1.7m haul from only 245 screens, Essential/ Roadshow's Red Dog was a hit in Australia and the fourth-best among international newcomers. The family-oriented film, about a bus driver who forges a strong bond with a dog, was inspired by a Louis de Bernieres novel.
Colombiana was the only European film in the top 30, grossing a moderate $1.5m over its holdover weekend in three territories, while Fox's Assalto Ao Banco Central continued to do well in Brazil scoring $1.4m in its third week. The film's $8.6m cumulative makes it the third-biggest Brazilian film released this year.