Sidse Babett Knudsen joins cast of Finnish-Swedish-Estonian drama.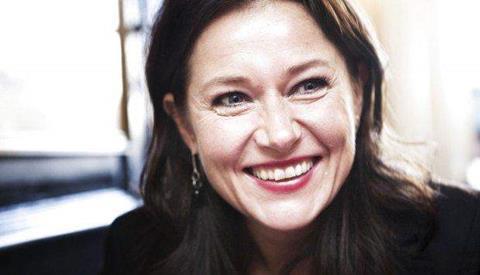 Borgen and The Duke Of Burgundy star Sidse Babett Knudsen has joined the cast of The Eternal Road (Ikitie), the Finnish-Swedish-Estonian drama directed by AJ Annila that begins shooting in Estonia today (June 20).
Ilkka Matila produces for Helsinki-based MRP Matila Rohr Productions while co-producers are Martin Person from Sweden's Person Anagram and Kristian Taska from Estonia's Taska Film.
The film, which will shoot for about six weeks between now and January 2017, is based on Antti Tuuri's bestselling book of the same name; Tuuri has written the screenplay alongside the director.
Tommi Korpela (A Man's Job) plays Jussi Ketola, an American who returns to his Finnish homeland during the Great Depression. He is abducted by right wing thugs and flees to establish a new life in the Soviet Union where American immigrants take part in building a worker's paradise until Stalin's government turns against them.
The cast also includes Ville Virtanen, Jonna Järnefelt, Hannu-Pekka Björkman, Helen Söderqvist, Hendrik Toompere, Sampo Sarkola, Irina Björklund, Antti Virmavirta, Lembit Ulfsak, Emmi Parviainen and Eedit Patrakka.
The film is one of the 'Finland 100' projects being made as part of the celebration of 100 years of Finnish independence in 2017 and is set for a Finnish premiere on September 22 of next year.
Backers of the project include the Finnish Film Foundation, Nordisk Film & TV Fond and Film Vast. The film also takes advantage of the new Estonian cash rebate scheme.
Nordisk Film handles distribution in Scandinavia and Sena has rights in Iceland.
"Finally we get to honour the memory of these people who followed their idealism to a strange country and died there, betrayed and forgotten," Matila said.
"Silenced stories are an important part of the identity of all nations. The time always comes when they have to be told because it helps us to understand ourselves and our future."
"There are many untold stories in Finland's history. Bringing them to light is an important part of the celebrations of the 2017 centenary of Finland's independence. The fate of the forgotten Finns in The Eternal Road touches us all," said Pekka Timonen, general secretary of the 'Finland 100 Years' Centenary Board.
The music is composed by Kalle Gustafsson Jerneholm and Ian Person from the band The Soundtrack of Our Lives.
Annila's previous films include Sauna and Jade Warrior.