The Canadian titan has signed a first-look deal with Angie Fielder, Polly Staniford and Cecilia Ritchie's Australian production company.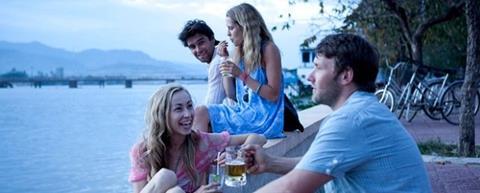 The arrangement covers film and television and calls for the partners to collaborate on creative development, production and distribution of Australian film and television content for the global marketplace.
The companies worked together on the release of Aquarius' Wish You Were Here starring Joel Edgerton and Teresa Palmer, and are collaborating on the upcoming Berlin Syndrome from Cate Shortland. eOne will directly distribute that film in Australia.
eOne Films managing director of Australia and New Zealand, Troy Lum, said: "We are really happy to be joining forces with Aquarius Films. They're a great team, with great energy and strong production credits. We look forward to working with them across film and TV, to help develop and produce a slate that has both broad international and local appeal."
Lum will oversee the film development and production slate, while Jude Troy, eOne's evp of acquisitions & TV development, Australia and New Zealand, will lead the television projects for the studio.
Aquarius Films' principals Fielder, Staniford and Ritchie said: "We're thrilled to be formalising our long-standing relationship with eOne and are looking forward to developing projects with Troy, Jude and their teams.

"In particular, we are excited at the opportunity to bolster our television slate. This first-look deal means we are actively looking for new scripted projects."
Aquarius' current projects include Lion, documentary Roller Dreams directed by Kate Hickey, and Berlin Syndrome.