Mister Smith to handle sales on Teen Spirit, also produced by Automatik.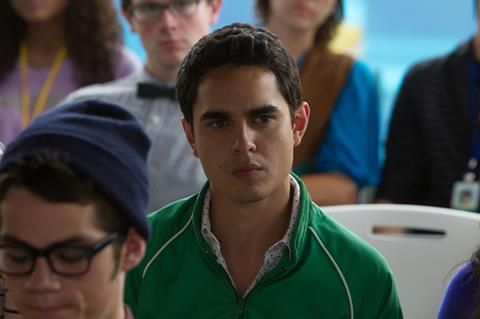 Max Minghella's (The Social Network) directorial debut, Teen Spirit, will be launched to international buyers at the European Film Market in Berlin by Mister Smith Entertainment.
Currently in pre-production, the film, written and directed by Minghella, is a coming-of-age-story set in the world of pop-music.
Fred Berger (La La Land) will produce alongside Brian Kavanaugh-Jones (Midnight Special) under their Automatik banner. Jamie Bell (Billy Elliot), who developed the screenplay with Minghella, serves as executive producer.
Interscope Records, which is handling the soundtrack on La La Land, will co-produce with Automatik, and will release the official soundtrack featuring contemporary pop tracks.
Oscar-nominated producer Berger will also bring his musical team from La La Land to the project, including music producer Marius DeVries (Moulin Rouge) and music supervisor Steven Gizicki, previously of Lucasfilm.
Cinematographer Autumn Durald (Palo Alto), known for her work on music videos for Arcade Fire and Haim, will shoot the film.
In Teen Spirit, Violet, a shy teenager living in Eastern Europe dreams of pop stardom as an escape from her small town and shattered family life. With the help of an unlikely mentor, Violet enters an international singing competition that will test her integrity, talent and ambition.
Max Minghella stated: "Teen Spirit is a celebration of the power that music can deliver to the cinematic experience. I'm thrilled to be working with the dream team of Interscope, Automatik and Mister Smith to share it with audiences."
Fred Berger added: "Max is a one of a kind talent with a profound understanding for how music and cinema can move people. He brings such an exciting voice and vision to this story, and I can't wait to dive in with him and our incredible team."
Mister Smith Entertainment CEO, David Garrett commented: "This is such an upbeat story, and the combined talents of Max and Fred makes for an irresistible and compelling proposition."
CAA is arranging financing for the film and represents its North American distribution rights.