Marc Butan's new company is in final talks with Mark Romanek to direct the film based on the 1980 California bank robbery and manhunt.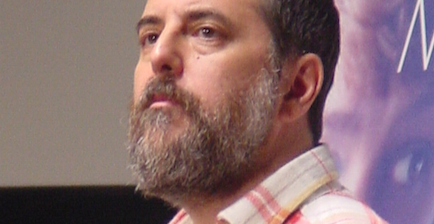 MadRiver Pictures will finance and produce Norco based on Adair Cole's screenplay about the violent event that led to a shootout and high-speed chase in which more than 30 police cars and a police helicopter were destroyed.
Butan and Mason Novick will produce the story about the robbery in North Corona that is said to have changed law enforcement and led to what has become the increased militarisation of the police force. Edward Fee serves as executive producer.
"Adair wrote a script that tells this story with a raw, almost matter-of-fact intensity that it makes you feel like you are there," said Butan.
"Adding Mark to the mix brings it all home, as he is one of the few filmmakers out there who provides the visual style this piece calls for but also gets the performances from actors."
Butan launched MadRiver Pictures in Cannes backed by private investors and a $30m revolving equity investment from Christopher Woodrow's Vendian Entertainment.
The company plans to finance and produce a broad slate of three or four wide release films a year in the $15-50m range.
The current slate includes Liam Neeson action film A Willing Patriot and John Hillcoat's Triple 9 starring Chiwetel Ejiofor, both of which Open Road Films will release in 2016 in the US.
The roster also features Pride & Prejudice & Zombies starring Lily James, Sam Riley, Jack Huston and Lena Headey that will go out via Screen Gems on February 19 2016 and James Gray's The Lost City Of Z starring Charlie Hunnam, which is scheduled to begin shooting in August.