Plus: H2O Motun Pictures prepares production start on Herzl.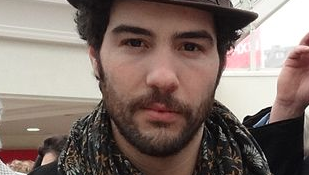 Tahar Rahim is circling the thriller Official Secrets, which The Solution Entertainment Group is selling in Berlin. The break-out from Jacques Audiard's A Prophet joins Paul Bettany, Natalie Dormer, Martin Freeman, Anthony Hopkins, and Harrison Ford. Rahim is in talks to play the role of Yasar, whose journalist wife uncovers a plot by the NSA to accelerate the invasion of Iraq in 2003. Production is scheduled to start in the UK in May. UTA Independent Film Group packaged the project and represents US rights.
London and Toronto-based H2O Motion Pictures has announced its next film Herzl will start production in Vienna, Budapest, Istanbul, London, Paris and Jerusalem in autumn. Peter Medak will direct the story of Theodor Herzl, one of the foundes of modern Zionism, from a screenplay by Nicholas Kazan. Andras Hamori produces.