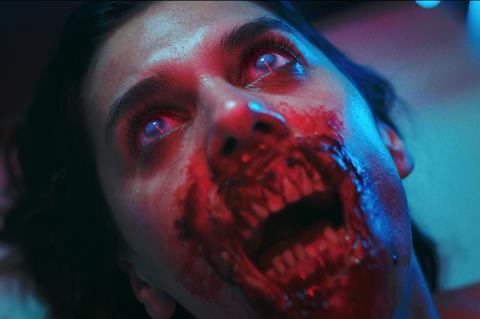 Heading into the Cannes virtual market, Toronto-based genre specialist Raven Banner has closed a raft of key sales on Yummy, the SXSW selection and Belgium's first zombie action film.
The film, which was due to play in the Midnighter section of the since cancelled SXSW festival, has gone in Germany (Busch), South Korea (Watcha), Japan (PFLUG), Scandinavia (Njuta), Poland (Horizontal Line), France (Factoris), and Taiwan (MovieCloud).
Shudder has taken all rights in its territories, which encompass the US, Canada, UK, Australia and New Zealand, while Fox has picked up pan-Asia.
Lars Damoiseaux directed Yummy from a screenplay he co-wrote with Eveline Hagenbeek about a young couple who travel to a shabby hospital resort that specialises in plastic surgery.
Wandering through an abandoned ward, the man frees the subject of an experimental rejuvenation treatment and unwittingly unleashes a virus that turns people into flesh-eating zombies.
Kobe Van Steenberghe and Hendrik Verthé produced the film.