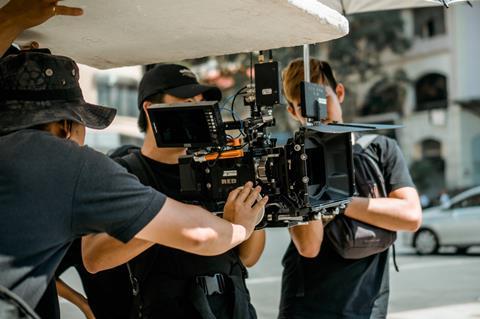 California governor Gavin Newsom has declared film and TV production can resume no earlier than June 12 subject to approval by public health officers.
Labour leaders and management must also agree upon rules before production can resume after nearly three months of pandemic lockdown.
The announcement – delayed due to ongoing talks with guilds and content creators – came on Friday (June 5) and followed a virtual gathering in late May between Newsom and entertainment industry leaders including Netflix chef content officer Ted Sarandos and Ava DuVernay.
The California Department of Public Health issued the following guidance: "Music, TV and film production may resume in California, recommended no sooner than June 12, 2020 and subject to approval by county public health officers within the jurisdictions of operations following their review of local epidemiological data including cases per 100,000 population, rate of test positivity, and local preparedness to support a health care surge, vulnerable populations, contact tracing and testing.
"To reduce the risk of COVID-19 transmission, productions, cast, crew and other industry workers should abide by safety protocols agreed by labor and management, which may be further enhanced by county public health officers. Back office staff and management should adhere to Office Workspace guidelines published by the California Department of Public Health and the California Department of Industrial Relations, to reduce the risk of COVID-19 transmission."
Resumption of production may be delayed if Los Angeles County cannot prove it could handle a surge in the number of hospital admissions due to Covid-19. On Friday County officers reported a slight rise.
Earlier this week the industry presented a 22-page white paper to Newsom and the governor of New York Andrew Cuomo outlining a plan to emerge from lockdown.
A day later members of the Economic Resiliency Task Force presented the plan to the Los Angeles County Board of Supervisors.