A moving meditation from Iran's Jafar Panahi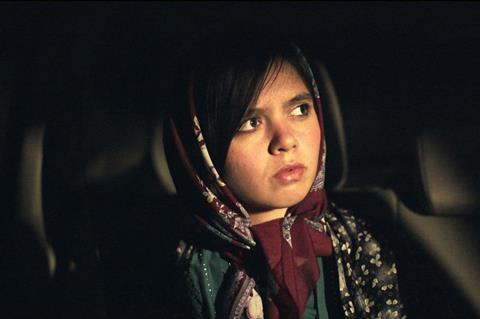 Dir/scr: Jafar Panahi. Iran. 2018. 100mins.
A search for a missing girl leads to a small Iranian village — and sizable questions about the nation's patriarchal attitudes — in 3 Faces, a lovely, ineffably moving meditation from writer-director Jafar Panahi. Deceptively slight, like much of his recent work, this modest drama slowly segues from a low-key mystery to a casual survey of how women — especially actresses — have been demonised by their countrymen. The fact that Panahi is currently subject to a 20-year travel ban only intensifies the gentle poignancy of 3 Faces': the empathy he feels for these subjugated women is palpable as well as personal.
The film's placidness belies a certain degree of melancholic resignation on Panahi's part, for himself and his homeland
Screening in Competition, this Cannes entry will appeal to festival-goers and arthouse audiences who have supported latter-day Panahi work such as This Is Not A Film. And no doubt the director's real-life legal issues will only help raise 3 Faces' profile.
Panahi essentially plays himself as he and veteran actress Behnaz Jafari (also playing herself) journey to Iran's Turkish-speaking Azerbaijan region in a quest to find Marziyeh (Marziyeh Rezaei), who sent Behnaz a desperate video message. In the video, Marziyeh says her family won't support her dreams of becoming an actress, and she's so distraught that she seemingly hangs herself at the end of the clip. Deeply alarmed, Behnaz and Jafar look for clues in her provincial village in the hopes that she's still alive.
That setup might suggest a nerve-wracking thriller, but 3 Faces exudes a leisurely pace — in part because neither adult believes Marziyeh went through with the suicide. (After all, how could she have sent the video if she were dead?) But without spoiling what transpires, it becomes clear that this search is something of a MacGuffin meant to get Jafar and Behnaz to the village so they can get a sense of the environment where this young woman was raised.
Filming in the Iranian villages where his parents and grandparents grew up, Panahi displays some affection for the uneducated locals encountered by our main characters. In a community in which livestock possibly outnumber humans, there is plenty of religious superstition — as well as suspicion toward aspiring artists such as Marziyeh. 3 Faces isn't condescending to the villagers, but Panahi slowly reveals how such a repressive atmosphere can make life unbearable for those who long for more.
But it's not just the missing Marziyeh who's experiencing such judgments. In a few deft sequences — the entire movie flows serenely from encounter to encounter — we see how Behnaz, a successful actress, is herself forced to endure her share of sexism. Leaving a shoot she was working on to find Marziyeh, Behnaz is labelled "empty-headed" by the irate producers, while the villagers treat her a bit like a possession, conflating the characters she has played with the real person.
Because the movie plays out in casual exchanges — Jafar or Behnaz often simply talking to villagers about their lives — 3 Faces can sometimes feel like a whimsical doodle without much forward momentum. But that placidness belies a certain degree of melancholic resignation on Panahi's part, for himself and his homeland.
In the eight years since he was arrested by the Iranian government, resulting in a ban from making movies, Panahi has defiantly made four, often casting himself as the protagonist. Starting with This Is Not A Film, he has examined his own psyche since the arrest while also lamenting modern Iran. With 3 Faces, both impulses merge, although his sympathy is focused on the female characters — particularly Behnaz, Marziyeh and a shadowy third individual named Shahrzad, who is a retired actress living in the area. It's telling that these three women are of different generations, and yet united by the repression and anger they've each experienced at the hands of men.
It is hardly a pulse-pounder, but there's a ghostly unease to some of the film's images — not to mention the vague spectre of possible violence on the horizon. Accordingly, 3 Faces feels like a hushed tragedy, Iran's lingering misogyny lurking just outside the frame, always watching and waiting.
Production company: Jafar Panahi Film Productions
International sales: Celluloid Dreams, sales@celluloid-dreams.com
Producer: Jafar Panahi
Editing: Mastaneh Mohajer
Cinematography: Amin Jafari
Main cast: Behnaz Jafari, Jafar Panahi, Marziyeh Rezaei, Maedeh Erteghaei, Narges Del Aram