Dir/scr. Shunji Iwai. Japan, 2016, 179 mins.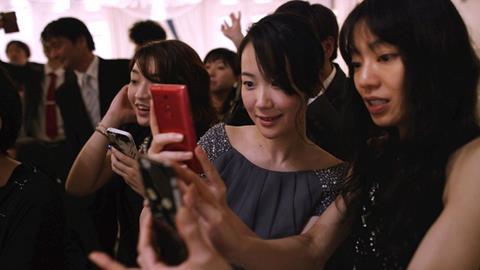 Befitting her second job as a convenience store clerk, it's a life of ease and order that part-time teacher Nanami (Haruo Kuroki) seemingly seeks; but such a fate rarely awaits the protagonists of Shunji Iwai's films. Adapting his own novel for the screen, the Love Letter and Hana and Alice writer/director instead takes A Bride for Rip Van Winkle's lead character on a transformative tour of social norms, rigid judgments, subverted expectations, genuine bonds and much-needed acceptance.It's all in an attempt to unravel, examine and reassemble the one thing she has always meekly accepted: her identity.
Slowly builds, grows and blossoms into an astute, insightful, multi-layered character study.
The resulting journey is both incident-laden and leisurely — and, with the director's cut clocking in at a minute shy of three hours, there's ample room for both. While the alternative 118-minute edit is undoubtedly more audience friendly, it would just-as-certainly rob the feature of its rhythmic ebbs and flows, and of the full force of Iwai's now-trademark lyricism. It's little wonder, then, that the longer version gets its due at the Tokyo International Film Festival.
And yet, the existence of a more conventional and constrained effort as a counterpart to the film's otherwise poetic, purposeful meandering suits A Bride for Rip Van Winkle to a tee. Nanami spends much of the narrative trying to conform, after all, before her not-quite-fairy tale-esque awakening. She's so softly spoken in class that she dares to use a microphone to be heard — and then not only loses her job, but is teased by her students for it. She also dutifully dates and marries Tetsuo (Go Jibiki), asking her parents to lie about their divorce to please his, and even hiring a rent-a-crowd to attend their nuptials after he remarks on her lack of friends and relatives, all while anonymously posting about her uncertainty on social media.
Then, two new connections change her path: the assistance of money-chasing, jack-of-all trades Amuro (Go Ayano), who first finds the necessary players to pose at Nanami's wedding, and then offers to help when she suspects Tetsuo is being unfaithful; and the earnest friendship that springs with actress Mashiro (Cocco), the Rip Van Winkle of the movie's title. The latter further blooms when Amuro lands the newly single Nanami a maid job by Mashiro's side. But, just like the swift, often thriller-like twists and turns that lead her to care for exotic pets, live in a mansion and gleefully try on wedding dresses with — or, perhaps for — her new pal, little is what it seems.
In 2014, Kuroki won Berlinale's silver bear for best actress for her work in historical romance The Little House, and though she couldn't be further from that turn here, her efforts are no less praiseworthy. Constantly under scrutiny by Chigi Kanbe's probing lens, and frequently the focal point in the cinematographer's few-too-many soft, circling shots, she builds a believable, relatable and multi-faceted character out of what initially appears to be a bland, submissive shell. Nanami's mild mannerisms may barely conceal her insidious loneliness and longing to express her true self, but Kuroki's is a textured, gradually constructed performance. Singer-songwriter Cocco and charming Ayano prove equally revelatory, with the former particularly adept at fleshing out Mashiro's many complexities.
Of course, all three are well served by Iwai's script, and by his desire to let audiences spend as much time as they can floating through his on-screen world. The feature's literary origins might be evident in its episodic chapters; however, courtesy of finessed foreshadowing, a rewarding attention to detail and the filmmaker's own role as editor, its many developments never feel like they're simply stringing together plot points. Whether quietly watching Nanami gain her sense of self scene-by-scene, or plunging into more dramatic territory whenever Amuro or Mashiro appear, the end result slowly builds, grows and blossoms into an astute, insightful, multi-layered character study.
Indeed, in a stellar year for such patient yet utterly satisfying explorations, A Bride for Rip Van Winkle easily ranks alongside Toni Erdmann and American Honey as a film that only improves and deepens as the minutes tick by.
Production company: Rockwell Eyes
Sales agent: Toei Co, international@toei.co.jp
Producers: Tomoyuki Miyagawa, Aki Mizuno, Muneyuki Kii
Executive producer: Shigemichi Sugita
Cinematographer: Chigi Kanbe
Editor: Shunji Iwai
Music: Mako Kuwabara
Production designer: Kyôko Heya
Costume designers: Machiko Koizumi, Nami Shinozuka
Cast: Haruo Kuroki, Go Ayano, Cocco, Go Jibiki, Hideko Hara, Soko Wada, Tomoko Mariya, Akio Kaneda, Ririi.