This serious turn from the popular Chinese actress and singer Yang Mi reaps rewards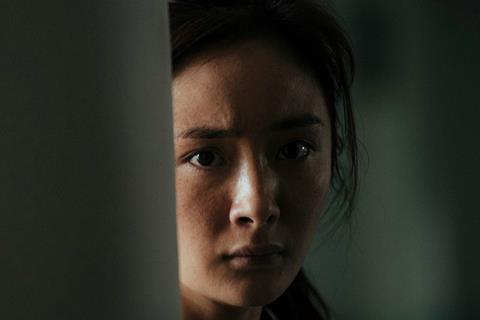 Dir. Liu Jie. China. 2018. 96 mins
Popular Chinese star Yang Mi ditches the glamour to play the downbeat role of a young woman pursuing her own social mission in Baby (Bao Bai Er), a no-frills realist drama from Chinese writer-director Liu Jie (Hide And Seek). This tough, visually austere piece has Hou Hsaio-Hsien on board as executive producer - but audiences shouldn't expect any of his contemplative aesthetics in a film that has more in common stylistically with the Dardenne brothers, or with Chinese directors such as Wang Xiaoshuai, on whose 2001 Beijing Bicycle Liu worked as DoP.
This potently feminist film is driven by Yang Mi's intense performance
This film will score heavily at festivals, especially with women's and human rights agendas, should appeal most strongly to audiences interested in keeping up with Chinese social realism and the issues it addresses – although Yang Mi's presence will provide a wider boost.
She plays Meng, an 18-year-old woman from Nanjing, who was abandoned as a baby because of congenital illness, and has thrived in life thanks to an agency providing foster care. She has, in return, been fulfilling her own sense of social responsibility, and fighting for disadvantaged children, by helping the agency and its director Wang (a sympathetic performance by actress Wang Yanjun).
Now that she's reached adulthood, Meng has reached a point where she will have to leave the home of the elderly foster mother (Zhu Shaojun) she loves deeply. She will also have to fend for herself, and takes a job in a children's hospital. There she comes across a baby suffering from the same condition she was born with – and whose father Xu (Guo Jingfei) has decided to opt out of the surgery that could ensure its survival, a decision he has made without his wife's knowledge.
Determined to see the baby get the same chances she had, Meng takes its destiny into her own hands, and heads off to nearby city Ma'anshaan to find the child and its parents. This brings her into conflict with the police, embodied by an impatient but ultimately sympathetic officer (Yan Surong), and lays bare complex issues in contemporary Chinese society, regarding disability, the rights of children – especially those born with serious illnesses - and women's agency.
This potently feminist film is driven by Yang's intense performance as a young woman who won't take no for answer, while Guo is sympathetic, up to a point, as a careworn man riding roughshod over his wife (although it's largely the fault of an over-emoting Guo when this austerely controlled film eventually crosses the line into somewhat hyper-ventilating mode).
The details of the narrative can be elusive at times in dealing with the complexities of the Chinese fostering system – it's hard to entirely get a grip of what financial dealings are at stake when Meng's mother is having her house renovated, to Meng's fury. But concentration on specific situations and the institutions involved give the film a tight focus in terms of its social protest, together with a propulsive narrative thrust. There's strong support, notably from Taiwanese actor Lee Hong-Chi, confidently communicating in sign language as Meng's deaf friend, market worker Xiao Wun, one of several comrades from Meng's childhood – although it would be interesting to know which actors involved, if any, are in fact deaf.
Production companies: Nanjing Sino-Movie Media & Culture Co., Beijing Culture, Zhejiang Hengdian Film Co., 3C Films Co.
International sales: Wild Bunch, ediederix@wildbunch.eu
Producer: Shan Gao
Screenplay: Liu Jie
Cinematography: Florian J.E. Zinke
Editors: William Cheung, Ching-Song Liao
Production design: Yuan Feng
Music: Guo Sida
Main cast: Yang Mi, Guo Jingfei, Lee Hong-Chi, Wang Yanjun, Zhu Shaojun