The latest from Hungary's Gábor Reisz stars the director in a lively look at his romantic past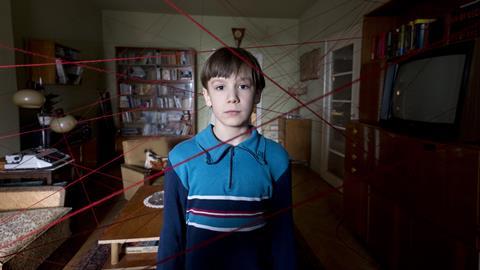 Dir/scr. Gábor Reisz. Hungary. 2018 94 mins
A relationship break-up is replayed and reshaped several times at the start of this film, as hapless dumpee Tamas (writer and director Gábor Reisz also stars) tries to make sense of the whole sorry mess of his failed relationship. The loss of girlfriend Anna is a devastating blow, and sends Tamas on a journey through the key memories (most, but not all, romantic) of his first thirty-three years of life. It is, one assumes, a fairly personal work for Reisz, but this is not a film which succumbs to self-indulgence or self-regard. Reisz maintains a gently mocking levity when it comes to his character's sad sack melancholy and there's a deft sleight of hand in the way the film negotiates the transitions between the glum reality and the fantasies and flashbacks
Lively, cine-literate and powered by a playful use of music
The second feature from Reisz, Bad Poems follows 2014's For Some Inexplicable Reason, which premiered in Karlovy Vary and picked up a clutch of prizes in festivals such as Torino and Sofia. Lively, cine-literate and powered by a playful use of music, this is a picture which could be warmly received in further festival berths. The film's tendency towards offbeat quirkiness in its storytelling may confound the marketing departments of distributors willing to take a punt on this wry portrait of a lifetime of botched romances.
Home early from Paris, where Anna terminated their relationship, Tamas launches into an emotionally over-heated rant about the advertising hoardings which loom over the highway. His dad, not knowing what to say but wanting to say something, tells Tamas that he and his mother have purchased a cemetery plot. This misfired conversational gambit, which doesn't quite connect, captures the communication issues which leave Tamas adrift in his own family. As a child, he invented an entirely new language. His family taught themselves his vocabulary, but then proceeded to use it to bicker amongst themselves.
Reisz cultivates a dishevelled, disconsolate air as Tamas, who looks a little like a disappointed, unshaven doughnut in the early stages of the film. As he broods on his broken heart, Tamas starts to realise that he is an unreliable narrator of his own memories. Did Anna dance across a field of blooming lavender? Or were there no plants in flower? Or no plants at all? Was it his beloved aunt Vali who gave him a much-cherished piece of advice about love? Or would she have scoffed at such sentiment? Did Tamas take out his frustrations by beating up his best friend or, as the friend insists, never lay a finger on him?
The present day slips into the past through elegant little visual segues: Tamas blearily stumbles into his bedroomn at 3am, diving into bed and emerging from a pool as a teenager with aspirations to join the water polo team. His dad's well-worn story of a Christmas tree mishap is reimagined as a cheesy soap opera; his lovelorn younger self is parachuted into the action of the grainy film noir which Tamas is half watching on television. Sound design is equally eloquent, lingering like a sense memory from one shot into another. And in one appealing scene, which is reminiscent of the use of music in Benedikt Erlingsson's Woman At War, a bus full of commuters starts to serenade the oblivious Tamas in a countdown to an emotional breakthrough.
The arc of the central character is not a dramatic one, more a gentle process of healing. But closure comes in unexpected places: Tamas hopes to win back Anna in Paris, but may end up forging a fleeting connection with his father on the way.
Production companies: Films du Balibari, Proton Cinema
International sales: HNFF World Sales klaudia.androsovits@filmalap.hu
Producer: Júlia Berkes
Screenplay: Gábor Reisz
Editing: Zsófia Tálas
Cinematography: Dániel Bálint, Kristóf Becsey
Music: András Kálmán, Gábor Reisz, András Koroknay, Lóránt Csorba
Main cast: Gábor Reisz, Katica Nagy, Zsolt Kovács, Katalin Takács, Donát Seres