Director/scr: Emmanuel Courcol, France. 2016. 103 mins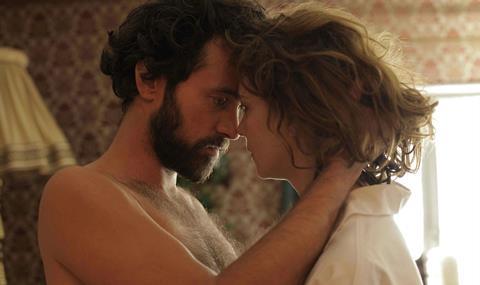 The consequences of war are impossible to escape at home or abroad in Ceasefire (Cessez Le Feu), a handsomely crafted, quietly affecting period drama from writer/director Emmanuel Courcol. The aftermath of the First World War is explored through the life of a family touched by its horrors and sacrifices in a prestige, thoroughly respectable production that should be welcomed by an older audience but might also resonate with a younger generation all too familiar with violence and the physical and emotional scars it inflicts.
Flitting between Nantes and events in West Africa, Courcol creates an elegant narrative that builds towards a satisfying conclusion
The range of characters and sweep of incidents in Ceasefire suggest that it must be based on a novel, but it is an original screenplay by Courcol, a prolific actor and writer who was Cesar nominated for his screenplay for Welcome (2009). His first feature as a director reveals a confident touch and a belief in the power of good, old-fashioned storytelling.
Ceasefire begins amidst the chaos and carnage of trench warfare in Argonne in 1916. Georges Laffont (Romain Duris) attempts to steady nerves and provide the leadership his soldiers require. Shells fall, lives are lost and Georges stumbles through the aftermath covered in the brains of a fallen comrade. We next find him in West Africa in the early 1920s, putting physical and emotional distance between himself and the world he once knew. Heavily bearded, toasted by the sun and looking like Robinson Crusoe after a long exile, he has immersed himself in the local culture and even found a Man Friday in Diofo (Wabinie Nabie), a fellow survivor of the Great War.
Even here, though, violence and loss still find Georges, who eventually returns to the family home in Nantes where his invalid brother Marcel (Gregory Gadebois) lives with their ailing mother Louise (Maryvonne Schiltz). Trying to re-engage with his family is a process marked by guilty confrontations, loss, romance and the universal desire to once again embrace life's possibilities.
Just in terms of exploring the national mood of the France in the 1920s, Ceasefire has affinities with Bertrand Tavernier's La Vie Et Rien D'Autre (1989) and Pierre Lemaitre's Prix Goncourt winning novel The Great Swindle (2013). Ceasefire may appear to cover familiar territory, but Courcol makes a convincing case that the period still has tales to yield and lessons to be taught. His film is sincere and respectable but also ultimately moving in its theme of individual lives changed forever by global conflicts.
The film is beautifully shot by Tom Stern and the scenes in Nantes have the feel of something Pagnol might have written or Renoir might have filmed. The production design by Mathieu Menut also shows a real eye for detail with homes feeling cluttered and lived in and a rich, dark feel provided by the thick patterned wallpapers and heavy drapes. It is very pleasing to the eye in its evocation of the period but it also feels right.
Courncol is very well served by a smartly-cast ensemble. Romain Duris has always brought the air of a blithe spirit to his roles and it works for Georges. In a jazzy, nightclub scene in 1920s Paris with sweaty patrons in search of their pleasures, a dapper Georges in black tie has the enigmatic air of a Gatsby. What horrors has he witnessed? What acts has he committed? What scars does he bear? The casting is spot-on throughout from Gregory Gadebois's immensely touching performance as Georges's gentle giant of a brother to Celine Sallette as Helene, the boldly determined sign language teacher who makes such an impression on both brothers.
Flitting between Nantes and events in West Africa, Courcol creates an elegant narrative that builds towards a satisfying conclusion.
Production Companies: Polaris Film
International sales: Indie Sales sales@indiesales.eu
Producer: Christophe Mazodier
Cinematography: Tom Stern
Editors Geraldine Retif, Guerric Catala
Production design Mathieu Menut
Music Jerome Lemmonier
Main cast Romain Duris, Gregory Gadebois, Celine Salette, Julie-Marie Parmentier