A septuagenarian widow is forced to take a hard look at her small town life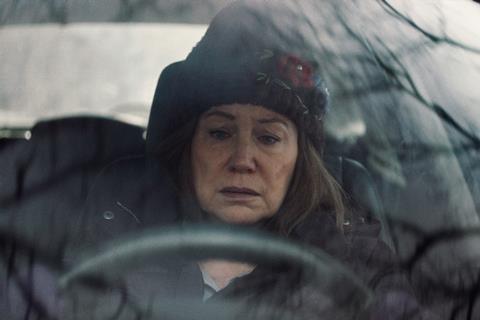 Dir/scr: Kent Jones. USA. 2018. 95mins
In its exploration of a woman taking a hard look at her own small town life, the delicate narrative debut of long-time film critic and New York Film Festival director Kent Jones (Hitchcock/Truffaut) takes us to intimate moments of private anguish. A septuagenarian widow living alone, the eponymous Diane (Mary Kay Place) divides her time between tending to a cousin dying of cancer and mothering an adult son lurching through addiction.
If the intimacy of small town existence is cherished here, there's also an ominous sense of that same life being eroded and undermined
A superb turn from lead actress Place (The Big Chill, The Rainmaker) should help Diane take off at festivals and art houses following its world premiere at Trieca, where it plays in US Narrative competition. While a mass audience may be unlikely for a film with a rural setting where most of the characters are in their seventies, positive word of mouth will help its journey.
Diane (Place) is at the far edge of middle age in a small town in what looks like western Massachusetts, where Jones grew up. (This also explains frequent cutaways to the portrait of the local poet Emily Dickinson, who wrapped intense feelings in the language of the everyday.) Set around kitchen tables and modest homes, and among people who have known each other all their lives, Jones's spare script unfolds in the words of Diane's gentle matter-of-factness and in her daily routine of visiting the sick, serving the poor at a soup kitchen (where needy friends turn up to eat), and clawing back her son's life from drugs. While Diane is something of a local saint – ageless, steadfast, wisecracking and resilient – she is still mostly powerless in her role as a mother.
In the stoic Diane there are echoes of Place's character from Francis Ford Coppola's Rainmaker (1997), in which she played the plucky mother of a son with leukemia who watches him die as she fights the insurance company that denied him care. There's more serenity in Diane than in that earlier character, however, plus a complexity that goes deeper than sentimental notions of sainthood; the film darkens when secrets are revealed.
Jones and DP Wyatt Garfield explore that depth by letting the camera linger on Place, even if it's only for an extra breath or two in ensemble scenes. In those reaction shots, Place finds a world of subtle expression. Similarly, the backdrop is not a greeting card-esque New England of church steeples and village greens. Production design by Debbie DeVilla helps Jones find a Bressonian harmony between hominess and austerity, as she – and those around her – confront mortality.
If the intimacy of small town existence is cherished here, there's also an ominous sense of that same life being eroded and undermined. The economy pulls the floor out from beneath decent people who line up for charity meals. Cancer strikes relatives of Diane's age. And the opioid crisis plagues the young. And when born-again Christianity (one avenue out of the hell of addiction) elbows its way into her family, Diane asserts her independence with a will at odds with traditional small town mentality in a scene that has an eerie timeliness.
Production companies: AgX, Sight Unseen Pictures
International sales: Jessica Lacy, ICM jlacy@icmpartners.com
Producers: Luca Borghese, Ben Howe, Caroline Kaplan, Oren Moverman
Production designer: Debbie DeVilla
Editing: Mike Selemon
Cinematography: Wyatt Garfield
Music: Jeremiah Bornfield
Main cast: Mary Kay Place, Jake Lacy, Estelle Parsons, Andrea Martin, Deirdre O'Connell, Phyllis Somerville, Glynis O'Connor, Joyce Van Patten