A grieving mother fights for justice in Iran's inherently patriarchal system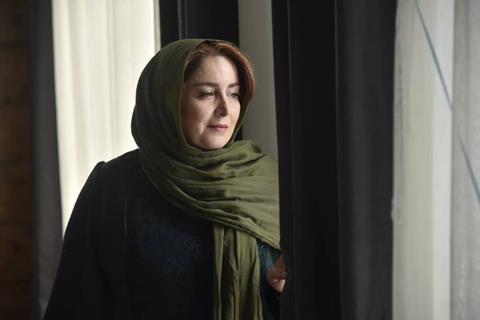 Dir: Hamed Tehrani. Iran. 2019. 93 mins.
The inequalities in Iranian society have inspired a body of outstanding work from Asghar Farhadi's A Separation (2011) to Soheil Beiraghi's Permission (2018). Hamed Tehrani's Diapason uses a personal tragedy to highlight a country in which men are granted legal rights and moral authority in a way that is systematically denied to women. An absorbing human drama widens into a plaintive exploration of forgiveness in a film that should connect with audiences on the festival circuit.
There is an echo of the social realism of the Dardenne brothers in Tehrani's approach
Diapason starts from a place of happiness and hope. It is the 17th birthday of Hoda. She plans to study dentistry, and has spent the morning sitting exams alongside girls with their own dreams of college, a profession and a life in which they are able to provide for themselves. Hoda's proud mother Rana (Zhaleh Sameti) organises a modest celebration and promises a big party when she passes her university entrance exams.
Tehrani is keen to underline the affectionate bond shared by a protective mother and her beloved, carefree daughter. They are always together, apart from work and school. They smear birthday cake icing on each other's faces before filming a phone message. It is a rare instance of Rana relinquishing control when she reluctantly allows Hoda to attend an evening out with her friends as they head to a fairground.
The tragic events that follow propel Rana into a legal battle ruled by her fervent desire for revenge. A single mother who works in a bank, we know how fiercely Rana's sense of injustice burns because we have seen how she has invested everything in keeping Hoda safe and promising her a brighter future. Hoda was her whole world.
There is an echo of the social realism of the Dardenne brothers in Tehrani's approach. His storytelling is simple and focused, with the emphasis on moral dilemmas and human emotions. Events unfold in classrooms, courtrooms, offices and a home that grows dark with grief. The fairground outing is depicted as a blurry, shadowy burst of freedom and the outside city is a warren of crumbling buildings, narrow alleys and bleak grey twilight skies.
Sameti's formidable Rana takes centre stage, but we also witness the rippling consequences for everyone touched by the events; the schoolgirls who can no longer concentrate on their studies, the teacher who subtly pushes Rana towards compromise and the family of a guilty man who fear the extent of the punishment awaiting their only breadwinner. They all carry the weight of what has happened.
Tehrani reveals telling details of a justice system that favours men and has exchanges that seem designed to speak to the bigger picture. "There are always some people who don't let others live properly," one character observes. He also builds a sense of tension as to how events will be resolved as it becomes clear that Rana's unyielding stance grants her no sense of peace. She finds a solution but it is significant that it takes a selfless woman to counteract the actions of a rash man.
Production company: TehranFilms

International sales: 7th Art Independent Film Distribution 7thart.ifd@gmail.com
Producer: Alireza Shojanoori
Screenplay: Hossein Tehrani
Production design: Behzad Jafari
Editing: Sarah Ahani
Cinematography: Mehdi Ilbeygi
Music: Barzin Yousefian
Main cast: Zhaleh Sameti, Behnosh Bakhtiyari, Alireza Ostadi, Ma'aspumch Rahmani.