The senior US critic for Screen International, Tim has written for the magazine since 2005. Based in Los Angeles, he also contributes to New Republic, Rolling Stone, Backstage and Popular Mechanics.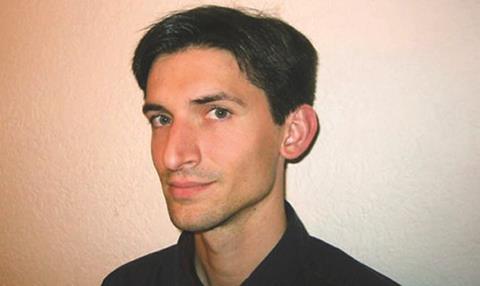 Top Five
Anomalisa
Dirs Charlie Kaufman, Duke Johnson

Like Wes Anderson, Charlie Kaufman makes films with such a delicate, intricate eye that they transform ordinary life into something extraordinary. So it's no surprise that, as with Anderson, Kaufman's strongest work finds him eschewing live action for the handmade beauty of stop-motion animation. Anomalisa takes as its subject the crushing normalcy of corporate life, following the fragile love affair between a motivational speaker and a bashful office worker. The inventiveness of Eternal Sunshine Of The Spotless Mind is on full display, but this nervous romance feels even more resigned and melancholy about the chronic dissatisfaction that's inseparable from being a thinking, feeling person.

CONTACT Hanway Films jls@hanwayfilms.com


Experimenter
Dir Michael Almereyda
CONTACT Bleiberg Entertainment sales@bleibergent.com


The Lobster
Dir Yorgos Lanthimos
CONTACT Protagonist Pictures vanessa@protagonistpictures.com


Cemetery Of Splendour
Dir Apichatpong Weerasethakul
CONTACT The Match Factory info@matchfactory.de


The End Of The Tour
Dir James Ponsoldt
CONTACT Fortitude International info@fortitudeint.com
Best Documentary
(T)error
Dirs Lyric R Cabral, David Felix Sutcliffe
If Citizenfour wasn't despairing enough, (T)error drives home the madness of the US's War on Terror. This twisty investigative exposé chronicles an FBI informant assigned to befriend a militant Muslim. The deeper (T)error digs, the more insidious the findings, and the less secure you feel.
CONTACT Ro*co Films annie@rocofilms.com
Best UK Film
The Lobster
Dir Yorgos Lanthimos
Love is a many-splendoured thing — except in the hands of Lanthimos, who has fashioned a wickedly dark look at a society in which single people have to find mates lest they be turned into animals. The Lobsteringeniously takes aim at the ways societal conformity around relationships keep us from happiness.
CONTACT Protagonist Pictures vanessa@protagonistpictures.com
Undiscovered Gem
The Devil's Candy
Dir Sean Byrne
Byrne follows up his cult horror The Loved Ones with this richer, more emotional thriller about an artist who moves into a home that once housed a psychopath. Think The Shining set in the wide-open stretches of Texas.
CONTACT HanWay Films info@hanwayfilms.com