Leon Vitali shares his stories of a life devoted to Stanley Kubrick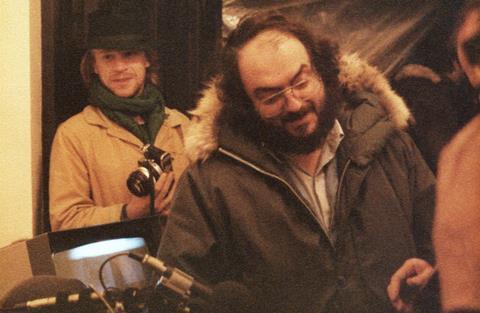 Dir: Tony Zierra. US. 2017. 89mins
For Stanley Kubrick aficionados, Leon Vitali has long been an object of considerable curiosity: a promising young actor who, in the mid-1970s, decided to become the full-time personal assistant of the famously demanding director. The documentary Filmworker promises to shed light on Vitali's unusual career change, parading a wealth of behind-the-scenes tidbits about the master's films. And yet, an inability to crack the movie's central mystery — why abandon your dreams to help facilitate someone else's? — leaves the project feeling a bit like a missed opportunity.
No matter one's appreciation of Kubrick, Filmworker states plainly that working for him as closely as Vitali did would have proved maddening
Premiering in Cannes Classics, Filmworker (which also features interviews from Ryan O'Neal, Matthew Modine and others) will be catnip to Kubrick obsessives who have worn out their copies of documentaries such as Stanley Kubrick: A Life In Pictures. Brisk business on the festival circuit seems certain.
Director Tony Zierra has shaped the movie as a kind of oral history, sitting down on multiple occasions with Vitali, who turns 69 in July, to talk about his life. We learn about his early years as an actor in London, where he seemed to be a rising star in television, theatre and film. But once Vitali saw 2001 and A Clockwork Orange, he became enamoured with the work of Kubrick — so much so that, after being cast in Barry Lyndon, he convinced the filmmaker to let him be his right-hand man until Kubrick's death in 1999.
Vitali's story is mildly interesting before his encounter with Kubrick, but Filmworker really starts revving up during his time with the director. Vitali, who remains deeply devoted to preserving and protecting Kubrick's legacy, happily regales us with stories. But Zierra allows his documentary to get lost amidst the anecdotes.
Hearing about the minutiae involved in the making of Barry Lyndon, The Shining, Full Metal Jacket and Eyes Wide Shut can be entertaining, but what becomes apparent is that Vitali, although knowing Kubrick intimately for decades, doesn't necessarily have fresh insights into the man. That Kubrick could be incredibly exacting and ill-tempered — and that, at other times, he could be exceedingly kind and supportive — is not a revelation. Such could be said about any remotely driven director, and even Vitali's tales of Kubrick's legendary meticulousness mostly seem in keeping with similar anecdotes shared by others in previous documentaries and biographies.
No matter one's appreciation of Kubrick, Filmworker states plainly that working for him as closely as Vitali did would have proved maddening. Vitali didn't just sacrifice his acting career — his children paint him as a distant figure in their lives, his energies largely spent serving Kubrick's needs. Vitali professes that he has no regrets, but Zierra doesn't dig deep enough to craft a nuanced portrait. Filmworker suggests that there are hundreds of unsung people like Vitali throughout the film industry selflessly giving of themselves so that another artist's vision can thrive. That's a poignant point, but for a documentary that tries to bring attention to one such hidden figure, Zierra's movie ultimately feels like it's more about Kubrick than Vitali.