A perfect score for Margot Robbie playing the 90s tabloid sensation and Olympic figure skater Tonya Harding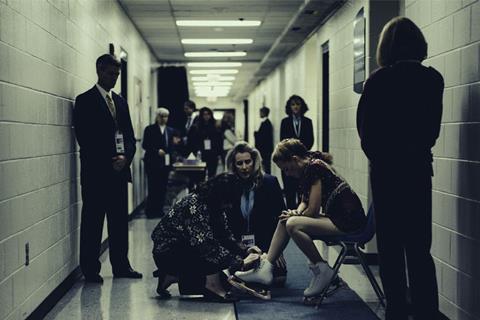 Dir. Craig Gillespie. US, 2017, 121 mins
Australian actress Margot Robbie produced I, Tonya, and she also stars in this funny, biting film about the titular rebel redneck figure skater who became the centre of one of the first-ever TV tabloid storms back in 1994. Smart moves, both. While it's a consistently entertaining and often poignant film which addresses a wide range of issues under the stealth cover of humour, I, Tonya also gives Robbie the chance – her first, really – to show her full range as an actress. And she shines.
If these characters seem outsized, that's because they were: real-life footage at the end of I Tonya reveals a cast of characters that even the Cohen Brothers couldn't make up
With Allison Janney on the sidelines, I Tonya also benefits from a smart script from veteran Steven Rogers and smooth twizzle from director Craig Gillespie. High scores all round, then, for this independently-produced Toronto-premiering drama which should land on a lucrative deal by the end of the festival.
After last year's celluloid exhumation of the OJ case, I ,Tonya looks back at the scandal that immediately preceded it: the court of trial by TV and the infamous 1994 "incident" when American figure skating and the Lillehammer Olympics were rocked by the Tonya Harding/Nancy Kerrigan imbroglio in which Kerrigan was attacked by goons inadvertently hired by Harding's husband, Jeff Gilhooly (Sebastian Stan). Australian director Craig Gillespie (Lars And The Real Girl) delivers a funny, bittersweet ode to the times and production designer Jade Healy has a blast with white-trash early 90s interiors, alongside period hairdos, moustaches and a score that incorporates everything from Vivaldi to the largely forgotten Lora Brannigan 80s blaster Gloria.
But I, Tony is more than just fun, funny though it may be. Its depiction of Harding as an abused child and a verbal and physical punchbag – for her appalling mother LaVona (Janney), her dimbulb husband Jeff, and ultimately the American media and public – has a powerful sting. Banned forever from skating for a low-life scam-gone-wrong that she was never party to, it seems as if Tonya never had a chance. And even though she was the first American woman to perform the triple axel, Harding, in her bad-taste home-made costumes, was constantly marked down in competitive skating. She was not the image America wanted to sell at the Olympics. And that was long before Kerrigan was attacked.
I, Tonya is set up in faux documentary style with Tonya, LaVon and Jeff giving what opening credits acknowledge as conflicting, unreliable testimony about past events. If these characters seem outsized, that's because they were: real-life footage at the end of I Tonya reveals a cast of characters that even the Coen Brothers couldn't make up. This is a story told from their perspective: Nancy Kerrigan has no lines and no presence apart from the brief assault.
Dirt-poor and abandoned by her father, verbally and physically assaulted by her hilariously hard-bitten waitress mother, Tonya was sent out to compete on the ice at the age of four. By the time she met Jeff, she was so used to being battered by the people she loved, she took his abuse, fought back, got restraining orders, left him, and repeatedly went back, even when he pulled a gun on her. His friend Shawn Eckhart, who set himself up as her self-styled bodyguard, is played to perfection by Shawn Walter Hauser as a live-at-home loser who is so dumb, he's quite surreal.
Editor Tatiana Riegel cuts with pace which emphasises the hectic disarray of Tonya's personal life, a non-stop collision of events – some told from a different perspective - which only ever soothe when she's on the ice. On a technical note, the film's low-budget has resulted in not-quite-seamless grafting of Robbie's head onto a skater's body, something which could potentially be rectified with more time and the money which is undoubtedly coming I, Tonya's way.
Production company: AI Film
International sales: Sierra/Affinity
Producers: Bryan Unkeless, Steven Rogers, Margot Robbie, Tom Ackerley
Executive producers: Len Blavatnik, Aviv Giladi, Vince Holden,Toby Hill, Craig Gillespie, Zanne Devine, Rosanne Korenberg
Screenplay: Steven Rogers
Cinematography: Nicolas Karakatsanis
Production design: Jade Healy
Editor: Tatiana S. Riegel
Music: Peter Nashel
Main cast: Margot Robbie, Sebastian Stan, Julianne Nicholson, Paul Walter Hauser, Bobby Cannavale, Allison Janney