Dir. Philippe Garrel. France/Switzerland. 2015. 73mins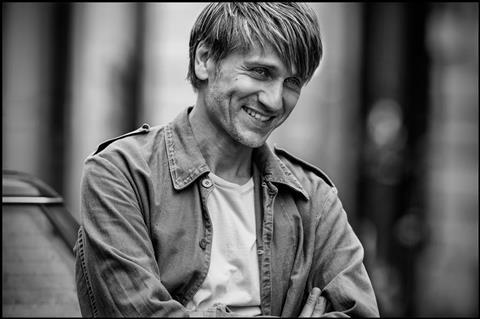 It may be set in contemporary Paris, but In The Shadow of Women (L'Ombre Des Femmes) has the textures and trappings of a nouvelle vague relic from the 1960s. The moody, black-and-white cinematography, literary voice-over and intense exploration of messy relationships and broken hearts effortlessly evokes the world of Eric Rohmer and Francois Truffaut. Veteran director Philippe Garrel subverts the nostalgic mood by turning the travails of a married couple into a lightly witty treatise on double-standards in relationships where men think they can act with impunity and women are merely expected to suffer in silence.
The modern world rarely seems to impose on characters who are tormented by emotions that scarcely seem to bring them happiness or contentment
Garrel has remained stubbornly under-appreciated and under-exposed throughout his fifty-year career and In The Shadow Of Women, which opened Director's Fortnight at Cannes, is unlikely to win a whole new army of converts. It will make a welcome addition to festival programmes, however, and will be best appreciated by older cineastes and Garrel loyalists.
Garrel's screenwriting collaborators once again include his partner, the actress and writer Caroline Deruas, which can't help but suggest elements of autobiography in the story of struggling filmmaker Pierre (Stanislas Merhar) and his deeply devoted wife Manon (Clotilde Courau). Pierre is assembling a documentary on a wartime resistance hero and Manon offers him unconditional support in their work and home life. When Pierre embarks on an affair with intern Elisabeth (Lena Paugam), he believes it is entirely possible to have both women in his life. It's just what men do.
The rude awakening comes when he discovers that Manon has also been having an affair. Pierre never thought it was possible for women to be unfaithful and the discovery fills him with jealousy and creates a much more provocative second half of the film as Garrel and his team reveal more of the central couple's insecurities and vulnerabilities.
Esteemed veteran Jean-Claude Carriere is another screenplay collaborator on In The Shadow Of Women and his mark is detectable in the precision and polish of the dialogue. Garrel ensures that the film is a very concise, intimate piece of storytelling, choosing to let it unfold in cramped apartments, dishevelled bedrooms and clandestine meetings in corner cafes. The modern world rarely seems to impose on characters who are tormented by emotions that scarcely seem to bring them happiness or contentment. The focus falls very much on the actors with DoP Stanislas Merhar capturing the stony, implacable nature of Pierre and his arrogant sense of entitlement and Clotilde Courau revealing the complexity of a doe-eyed wife who very much has a mind and ideas of her own.
The quality of the performances and the tight, incisive script provide a good deal of the pleasure in an elegantly engaging effort that might even have benefitted from a longer running time.
Production companies: SBS Productions, Close Up, Arte France Cinema, Radio Television Suisse
International sales: Wild Bunch, edevos@wildbunch.eu
Producers: Said Ben Said, Michael Merkt
Screenplay: Jean-Claude Carriere, Caroline Deruas, Philippe Garrel, Arlette Langmann
Cinematography: Renato Berta
Editor: Francois Gedigier
Production design: Emmanuel de Chauvigny
Music: Jean-Louis Aubert
Main cast: Clotilde Courau, Stanislas Merhar, Lena Paugam, Vimala Pons, Mounir Margoum