Dir/scr: Mathieu Amalric. France 2010. 88mins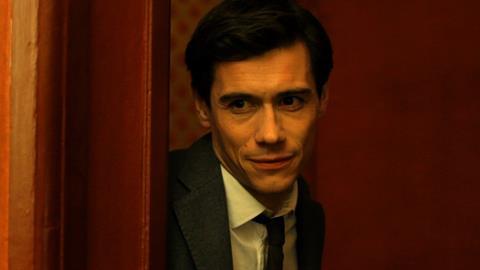 Less than a year after his On Tour, actor-director Mathieu Amalric returns with a briskly inventive take on classical French theatre in The Screen Illusion (L'Illusion Comique), a knowingly modern-day salute to seventeenth-century dramatist Pierre Corneille. Amalric was commissioned by a venerable pillar of French culture, La Comédie Française, and - given only 12 days to shoot - shakes up the theatre company's hidebound image by turning in a bracingly modern treatment of a canonic text.
The cast offers French acting at its very best, achieving a perfect fusion between screen and stage modes.
Given the right push, The Screen Illusion could prove a modest art-house hit with up-market Francophile audiences worldwide, especially given Amalric's ascendant profile as director. Corneille's L'Illusion Comique involves a wizard, Alcandre, showing a worried father the whereabouts of his errant son. Here, Alcandre (Hervé Pierre) is the concierge of a Paris hotel, who uses CCTV to show Pridamant (Alain Lenglet) the recent affairs of young Clindor (Loïc Corbery). Clindor is working as secretary to blowhard warrior Matamore (Denis Podalydès), in this version a computer games executive.
The drama hinges around Clindor's love for Isabelle (Suliane Brahim), here a flighty leather-jacketed rebel. The action takes in near-farce in hotel rooms and bars, a rooftop shootout, and a nightclub climax in which a last-minute reveal whisks away the screen of dramatic illusion.
Throughout, the dialogue is delivered immaculately in Corneille's formal verse, and despite much playful anachronism, Amalric's vision never feels forced onto the play. Whether characters type out their soliloquies as emails, or perform them while smashing up luxury cars, the film offers a fresh and fitting rethink of heritage material.
The closest comparison might be Michael Almereyda's 2000 slacker Hamlet. Cinematographer Isabelle Razavet uses the Canon 1D digital camera for vivid colour effects, and the cast offers French acting at its very best, achieving a perfect fusion between screen and stage modes. Particularly impressive are the always-excellent Podalydès, and Brahim as a very undemure Isabelle.
Production companies: Maïa Cinéma, Les Films de Pierre, La Comédie Française
International sales: Le Pacte, www.le-pacte.com
Producer: Olivier Pierre
Screenplay: Mathieu Amalric, based on the play by Pierre Corneille
Cinematography: Isabelle Razavet
Editor: Annette Dutertre
Production designer: Olivier Guerbois
Music: Martin Wheeler
Main cast: Loïc Corbery, Suliane Brahim, Hervé Pierre, Alain Lenglet, Denis Podalydès