Dir: Jim Loach. UK-Australia. 2010. 105mins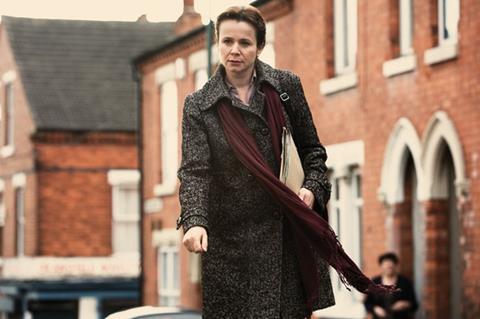 The real-life story of social worker Margaret Humphreys is brought to the screen with elegance and force in Oranges and Sunshine, an emotional bombshell of a film that will leave audiences shaken.
Word of mouth should help push the film onto specialty screens worldwide.
Based on Humphreys' 1994 book Empty Cradles, the work marks an impressive directing debut by Jim Loach (son of Ken), who over the past decade has been working in television. Although dealing with dramatically charged subject matter, Loach and screenwriter Rona Munro (Ladybird Ladybird) handle the film's emotional content in a particularly controlled and effective way.
Word of mouth should help push the film onto specialty screens worldwide, and the lead performance by Emily Watson is the sort of role that will attract attention during awards season.The film premiered at the Pusan Film Festival.
The film opens in Nottingham in 1986 when Humphreys (Watson) is confronted by an Australian woman who claims to have been taken from a children's home decades earlier and shipped on a boat from the UK to Australia.
"That can't be, it would not have been legal," says Humphreys. However after some investigation she starts to uncover a shadowy government programme, lasting from the late 19th century all the way until 1970, that relocated thousands of children from broken families into other countries in the Commonwealth.
Much of the film's emotional impact springs from the experience of these children, now adults, who only late in life discover details about their past. Some locate mothers and siblings after being told as children that they had died. Others relate stories of the horrific abuse and exploitation they experienced after arriving in their new homes, particularly in several church-run orphanages in Australia.
However the film also effectively highlights the sacrifice and commitment required of Humphreys to continue on with her work in the face of the storm it creates.
An accomplished cast, including strong performances from Hugo Weaving and David Wenham as former deportees, and solid technical credits complete the package.
Production companies: Sixteen Films/See-Saw Films
International sales: Icon Entertainment, www.icon-entertainment.co.uk
Producers: Camilla Bray, Emile Sherman, Iain Canning
Executive producers: Rebecca O'Brien, Arnab Banerji
Screenplay: Rona Munro
Cinematography: camera
Production designer: Linda Doring
Editor: Dany Cooper
Music: Lisa Gerrard
Website: www.iconmovies.net/orangesandsunshine/
Main cast: Emily Watson, David Wenham, Hugo Weaving, Richard Dillane, Lorraine Ashbourne, Kate Rutter, Greg Stone, Tara Morice, Federay Holmes