Rory Culkin and Emory Cohen star in this real-life drama centred on the Norwegian death metal scene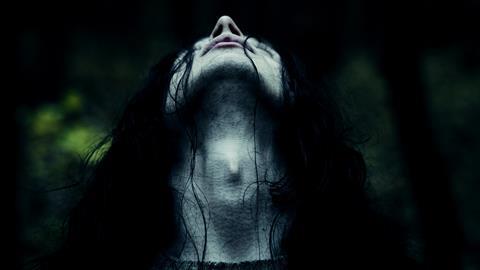 Dir: Jonas Akerlund. UK/US. 2018. 112mins
The bloodiest of violence and the heaviest of metal make for an incendiary mix in Jonas Akerlund's portrait of the underground Norwegian music scene in the early 1990s. Despite the film's inherent shock value, Lords Of Chaos still manages to successfully mine the explosive psychology of adolescent angst - even if the horror movie aesthetics occasionally threatens to overwhelm proceedings.
While Lords of Chaos will be sought out by fans of the music, and those who have read the non-fiction book by Michael Moynihan and Didrik Soderlind on which it is based, its oppressive atmosphere, gore and unrelenting soundtrack mean it's unlikely to appeal to audiences outside of this particular black circle. Favourable critical reaction could fuel modest success on VOD platforms.
An almost unrecognisable, fully committed Rory Culkin delivers an impressive central performance in this story which is, as an opening caption attests, 'based on truth and lies'. When we meet teenager Oystein Aarseth, he lives with his parents in the beautiful suburbs of Oslo, Norway. This peaceful opening is shattered first by Oystein's sardonic voiceover — "I was brought to this world to create suffering, chaos and death," he intones without a hint of irony — and then by images of him headbanging with friends in his grungy bedroom.
While the long-haired Oystein, also known as Euronymous, is something of a misfit, he has enough similarly-minded mates to start a band, Mayhem, who create the screeching, guttural music known as 'Norwegian black metal'. When they advertise for a singer, Swedish Per (Jack Kilmer), also known as 'Dead', arrives on their doorstep; the band moves into a rural hovel to work on their music and Euronymous and Dead develop a close friendship. While Euronymous' talk of satanic sacrifice plays like teenage posturing, however, it's clear that Dead is losing the battle against his own personal demons.
What happens next is a flashpoint moment, both for the film and Euronymous himself. Dead's suicide is filmed in intimate, gory detail, at sharp contrast to the wry humour that accompanied earlier scenes. Swallowing his grief, Euronymous forges ahead with his music, opens a record store and spouts his mantra of mayhem to all he meets.
It's all talk, however, until he meets Christian (Emory Cohen), a softly-spoken fan whose own musical talent gains him access to Euronymous' inner circle. Christian renames himself Varg and begins to demonstrate a thirst for anarchy that soon evolves into action; the burning of rural churches being his chosen method of protest. As these acts of vandalism become ever more elaborate, and talk among the group turns to murder, Euronymous finds himself swept along, his desire to save face and maintain his air of influence overriding his desire to flee.
It's on this dramatic knife edge that screenwriters Akerlund and Dennis Magnusson balance the narrative; the eye-rolling antics of a bunch of wayward boys slowly evolving into something far more terrifying. As Culkin and Cortlund develop their characters from adolescent outcasts to severely troubled souls, it becomes clear that both are trapped; Euronymous by his grief and pride, Varg by his rage and desire to leave a mark.
Music video director-turned filmmaker Akerlund was himself the drummer for Swedish metal band Bathory in the 1980s, and his knowledge of this landscape has resulted in a detailed film that throws the viewer straight into the cultural deep end. While he may seem to revel in the violence and destruction — there's perhaps one too many slow-motion church burnings — Akerlund nevertheless forces his audience to confront the harsh realities of this story, however unpalatable.
Production companies: Insurgent Media, Vice Films
International sales: Protagonist Pictures, sales@protagonist.com
Producers: Kwesi Dickson, Danny Gabai, Jim Czarnecki, Erik Gordon, Jack Arbuthnott, Ko Mori
Executive producers: Eddy Moretti, Shane Smith, Vincent Landay, Ashley Richardson
Screenplay: Jonas Akerlund and Dennis Magnusson, based on the book by Michael Moynihan and Didrik Soderlind
Cinematography: Par M Ekberg
Editors: Rickard Krantz
Production design: Emma Fairley
Music: Sigur Ros
Main cast: Rory Culkin, Emory Cohen, Jack Kilmer, Sky Ferreira, Valter Skarsgard, Anthony De La Torre