Emmanuel Mouret delivers his take on the 'Unapolagetic French Art Film'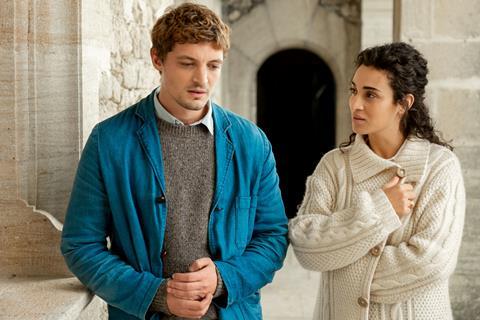 Scr-dir: Emmanuel Mouret. France. 2020. 120mins
Spoiler alert: two straight people of opposing sexes should never be left alone together to pour their hearts out. Writer-director Emmanuel Mouret's lengthy but deliciously calibrated Love Affair(s) consists of talk, talk and more talk uttered by attractive protagonists in French settings that range from enviably nice to spectacular. This would fit perfectly in a time capsule under 'Unapologetic French Art Film'.
The narrative offers emotional detours galore via stylised dialogue delivered with aplomb
Viewers will be eligible for college credits in Intro to Philosophy after eavesdropping on the interlocking romantic fortunes of at least eight deftly cast contemporary characters. Can a relationship based solely on sexual attraction endure? Is total fidelity to one person inherently admirable? Is love serious or not? Do books and movies of yore guide us to give in to temptation or to resist?
Mouret (Mademoiselle de Joncquieres) understands that if we are going to listen to people confide in other people for two hours — launching flashbacks, going on nature walks — it helps if there are pretty and handsome faces to look at. And it turns out that even people with good jobs and fetching residences have relationship problems, too. They just experience — and articulate — the vicissitudes of heartache in nicer surroundings.
The narrative offers emotional detours galore via stylised dialogue delivered with aplomb. Mouret has written some nifty roles for women here; it's the guys who are more often clueless or discomfited by their emotions and stirrings of desire.
Daphne (Camelia Jordana, versatile and radiant), who lives with Francois (Vincent Macaigne) and is three months pregnant with his child, greets her companion's cousin Maxime (Niels Schneider) at a train station in the countryside. Architectural engineer Francois is away for four days. Maxime, a translator who aspires to be a novelist, is recovering from a break-up back in Paris. As he and Daphne sightsee together in the region, he recounts how he was enjoying an affair with forthright Victoire, an ambitious career woman.
Maxime works with fellow translator Gaspard (Guillaume Gouix). Victoire's sister Sandra (an appealing Jenna Thiam) and Maxime had once been chastely attracted to each other but lost touch. Sandra inherits a colossal old apartment and she and close buddies Gaspard and Maxime move in together. Eventually Sandra is throwing books at one of the lads shouting "Take your Tolstoy and your Sartre and your Racine!"
A film editor who was secretly pining for an older documentary filmmaker, Daphne, in turn, tells Maxime how she met Francois who she insists is "not her type."
Everyone professes to have scruples but several characters, though married and in love with their spouses, tumble into carnal connections or suffer over unattainable paramours with varying degrees of fortitude.
The proceedings really hit their stride past the one-hour mark when Francois stumbles onto a piece of a sentimental puzzle which was not what it seemed at the time. Mouret pays homage to Woody Allen at several junctures, most overtly the documentary project in Crimes and Misdemeanours, but it is this unexpected twist that renders the I'll-Tell-You-My-Story-If-You-Tell-Me-Yours stratagem original.
Astutely chosen classical music snippets accompany pent-up and overtly expressed feelings. The film's French title: Things We Say, Things We Do (Les Choses qu'on dit, les choses qu'on fait) is infinitely more evocative than the banal Love Affair(s).
Production Companies: Moby Dick Films
International Sales: Elle Driver, alexis@elledriver.eu.
Producer: Frederic Nedermeyer
Production Design: David Faivre
Editor: Martial Salamon
Cinematography: Laurent Desmet
Main cast: Camelia Jordana, Niels Schneider, Vincent Macaigne, Emilie Dequenne, Guillaume Gouix, Jenna Thiam