Dir/Scr: Shin Su-won. South Korea. 2015. 120mins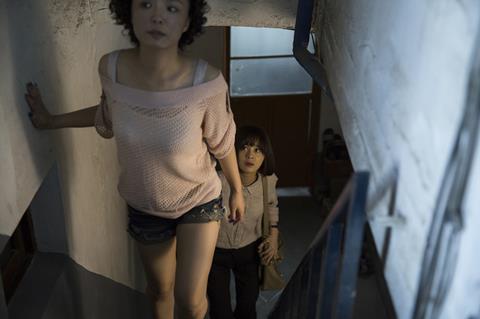 Painting a dark and unsettling portrait of the issues faced by Korean women marginalised by society, Madonna tells a gripping story about a brain-dead patient. Nobody seems to care about her until a caregiver is asked to obtain a signed donor consent form from a relative and begins to investigate her past. Directed by Shin Su-won (Pluto), a former middle-school teacher, this is another outstanding feature to add to her impressive body of work further illustrating her growing status as one of Korea's leading female filmmakers.
Shin doesn't shy away from showing parts of Korean society which are rarely portrayed in commercial films; from prostitution and misogyny to the submissive working environment
A Cannes Un Certain Regard premiere gives Shin the perfect platform to increase her profile on the international stage following, Pluto which was well-received in Busan in 2012 and then won a Special Mention (Generation 14plus) in Berlin. Returning to Cannes after her short film Circle Line won the Canal+ prize in Critics' week 2012, Shin's looks set to break out.
Madonna initially follows Hye-rim (Seo Young-hee) who is struggling to keep on top of her debts. She then reports to a hospital on her first day as a nurse assistant and is assigned to a VIP ward where she's told to take care of a man - the hospital's chairman and one of its main investors – who has been left paralyzed by a stroke. His morally questionable son Sang-woo (Kim Young-min), now running the hospital, is trying to keep him alive through a series of transplants as his father has instructed in his will that his fortune is to be given to charities and other social causes.
Once his father's latest heart starts to show signs that his body is rejecting it, Sang-woo searches for a new donor. He turns to a patient who was admitted to the hospital's emergency department and is now in an apparent vegetative state. Hye-rim is ordered by Sang-woo to find a next-of-kin and obtain consent for an organ donation. Hye-rim realises, however, that the girl is pregnant and soon discovers she was a prostitute with a nickname 'Madonna' (her real name is Mina) and begins investigating further.
Much like Pluto, Madonna isn't told in a linear fashion and the narrative moves back and forth between past and present. The film thus moves its focus from Hye-rim to Madonna, detailing her troubled past as she grows up being abused, ridiculed for her appearance and manipulated by the men around her.
Shin doesn't shy away from showing parts of Korean society which are rarely portrayed in commercial films to such a degree; from prostitution and misogyny to the submissive working environment at the hospital (illustrated in one particular gruelling scene).
Visually the film is quite dark – even in the hospital wards – reflecting the bleak tone that runs throughout the film. Shin's touch is always deliberate; subtle but never distracting from the narrative. Scenes set in the red light district resonate especially well.
Seo Young-hee (Bedevilled, The Chaser) brings her expertise to the role as Hye-rim, while the more curious casting choice is Kwon So-hyun in her first screen appearance playing the extremely demanding role as Madonna, which is a gamble that pays off. Although she isn't able to deliver the intensity more experienced actors can access, she makes up for in the innocence she's able to convey.
The male parts are ultimately left at the fringes but both Kim Young-min (One on One) as Sang-woo and Byun Yo-han (Cold Eyes) as one of the resident doctors are effective.
While the film's conclusion isn't all that unexpected and the rather depressing tone will no doubt put off some viewers both home and abroad, Madonna is nevertheless a challenging and absorbing film that resonates well beyond the closing scene.
Production Company: June Film
Contact: Finecut, cineinfo@finecut.co.kr
Producer: Francis Lim
Screenplay: Shin Su-won
Cinematography: Yun Ji-woon
Production Design: Lee Shin-hye
Editor: Lee Do-hyun
Music: Ryu Jae-ah
Main Cast: Seo Young-hee, Kwon So-hyun, Kim Young-min, Yoo Soon-chul & Byun Yo-han