Dir/scr: Adam Guzinski, Poland, 2016, 90 mins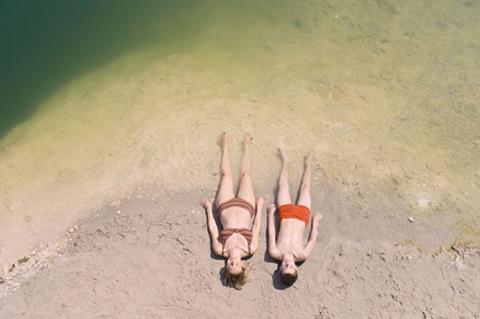 Piotr's father is away on business during the endless 1970s summer holiday that forms the basis of director/writer Adam Guzinski's second film. Soon, the 12-year-old Polish boy's life begins to disintegrate, piece by tiny piece.
All the characters benefit from Guzinski's even hand
Guzinski's low-key work is almost fragmentary in its arc, and its summer rites-of-passage theme is well-aired in cinematic terms (the American indie King Jack has only barely finished its run). However, this is an intimate, beautifully-shot piece, which is both nicely-acted and assembled. Premiering at the Warsaw Film Festival, Memories of Summer will need further exposure on this circuit to boost its fragile commercial chances. Many will bemoan its slim dramatic offering, but its episodic nature could well turn out to be a distinguishing feature.
Rather than a specific event, Memories of Summer is about Piotr's love for his mother, his involvement in his parent's relationship and the terrifying, monumental stature of that partnership in a young boy's life.
"I will die of boredom here," declares one character of this country town in a richly re-imagined Poland in the late 1970s, but life is sweet for young Piotr (Max Jastrzebski), cocooned with his loving mother, played by Joanna's Urszula Grabowska. Days pass by in a drift of chess (Piotr) and poker challenges (his mother). Her preference of game is telling, though; Piotr's young, pretty mum is bored, fidgety. The phone rings in the evenings, and soon she's going out every night, dressed to the nine's, blonde hair curled and loose. She also starts to return drunk. An angry woman comes by the apartment to wait for a showdown which never arrives.
Memories of Summer takes a while to divulge the information that the father-shaped hole in Piotr's life is actually occupied – albeit from afar. Dad (the reliable Robert Wieckiewicz, who played Lech Walesa in Andrzej Wajda's Man of Hope) is merely off somewhere hot, working incessantly for the family's supposedly brighter future. By the time dad makes his monthly phone call home, Piotr has become unwillingly complicit in his mother's deception, and much confused unhappiness is to follow. Dad may be home by Christmas, he says, as the sun beats down on Piotr's long, ceaseless days of summer vacation.
Outside the airless confines of his parents' troubled relationship, Piotr struggles through the time with his best friend away. He shrugs off the advances of a young boy who tries to make friends and whom he later believes has drowned in the local lido. He meets a beautiful young girl who has been dragged out of Warsaw by her mother to keep her out of trouble, and she certainly proves to be a magnet for it, bringing Piotr into contact with the town bullies.
Soon, however, his father will make a surprise visit home.
Although it is clearly comprised of memories, Guzinski's (The Boy on The Galloping Horse) film has a solid sense of time and place. The small-town milieu, the local lake which is the only entertainment, the endless nights punctuated occasionally by a ringing telephone, all come across with resounding clarity thanks to an observant script and sympathetic lensing by Adam Sikora. And all the characters benefit from Guzinski's even hand: from the boy who is out of his depth, to the loving mother who may be going out of her mind, and the out-of-town dad. Performances are strong and under-stated, with the director keeping a firm hand on a tone which is pleasingly consistent.
Production company/international sales: Opus Film, www.opusfilm.com
Producers: Lukasz Dzieciol, Piotr Dzieciol
Cinematography: Adam Sikora
Editor: Maciej Pawlinski
Music: Michal Jacaszek
Production design: Grzegorz Piatowski
Main Cast: Max Jastrzebski, Urszula Grabowska, Robert Wieckiewicz, lzbeta Romanowska, Joanna Niemirska, Jakub Lustyk