A blood-spattered crime thriller from the writer of 'I Saw The Devil'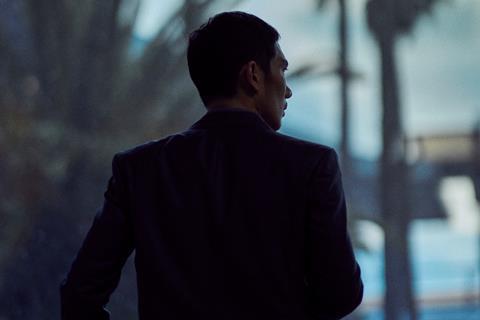 Dir. Park Hoon-jung. South Korea. 2020. 131 mins.
Like a grunge-era rock band playing moody and low, then suddenly turning up the volume VERY LOUD INDEED, South Korean writer-director Park Hoon-jung really pushes the dynamics in his crime thriller Night in Paradise. The story of a lonesome gangster biding his time as he heads for an inexorable showdown, this is the latest work by a film-maker who made his name as writer of Kim Jee-woon's feted I Saw the Devil and Ryoo Seung-wan's The Unjust, before launching his own directing career with 2011's The Showdown. Going flat out with bloody violence and idiosyncratic characterisation – not least in an ostensibly ingenue female support role that arrestingly steps into centre stage - Night in Paradise falls down in pacing, feeling overstretched and slow to cut to the carnage. Addicts of Asian gangster action will relish, but the odd mix of hardcore viscerality and ruminative borderline-sentiment could limit the film's appeal.
Addicts of Asian gangster action will relish
The taciturn, somewhat sullen protagonist is Tae-gu (Eom Tae-goo), a Seoul gangster whose boss Yang is at odds with other mobs, notably Chief Doh's Buksung Gang. After a tragic incident involving Tae-gu's closest family (a set-up in which writer-director Park causally wrong-foots us), Tae-gu carries out a revenge hit – a coolly executed round of stabbings in a sauna (echoes of David Cronenberg's Eastern Promises), from which Tae-gu insouciantly walks away naked and steaming.
Now that Tae-gu has a price on his head, Yang suggests that he flee to Vladivostok, via a stopover on Jeju Island, a popular holiday destination. There, Tae-gu is given shelter by arms dealer Kuto and his laconic, seemingly sour-natured niece Jae-yeon (Jeon Yeo-been), who initially gives the visitor short shrift. Eventually, Tae-gu and Jae-yeon (who proves to be an eagle-eyed sharpshooter) learn more about each other, and start to bond – until, as the film's slow-burn build-up promises, an army of black-suited gunmen closes in for a reckoning.
Presiding over the latter is the Buksung Gang's Chief Ma, played – in the film's most savorous performance – by Cha Seoung-woon. With enjoyably mannered overtones of Pacino and De Niro, he plays Ma as a sneering, slicked-hair smoothie, somewhat resembling a Seoul cousin of the Sopranos, and by the end, the film comes to revolve around the character's dandyish arrogance – so much so that it almost becomes about guessing when blood will finally splatter Ma's white polo neck.
The film intermittently erupts with action (a nifty airport chase) and violence (an impressive sequence in which Tae-gu, trapped inside a car, nevertheless fends off an army of aggressors). But these are too widely spaced, with much blank-faced mooching from Tae-gu in between, often heavily laced with Mowg's glutinous score. The climactic showdown is visceral and relentless, and goes on some time after it has made its point. But the brief coda, in which Jae-yeon at last comes into her own, is quite startling in its brisk ruthlessness. You just wish that director Park had managed to execute the film as a whole with the crisp efficacy of some of his individual sequences.
Production company: Next Entertainment World
International sales: Contents Panda, sales@its-new.co.kr
Producer: Park Hoon-jung
Screenplay: Park Hoon-jung
Cinematography: Kim Young-ho
Editor: Jang Lae-won
Production design: Jo Hwa-sung, Choi Hyun-souk
Music: Mowg
Main cast: Eom Tae-goo, Jeon Yeo-been, Cha Seoung-won, Lee Ki-young