A forensic investigation by the renowned documentarian Alex Gibney uncovers the extent of a cover-up in Northern Ireland in 1994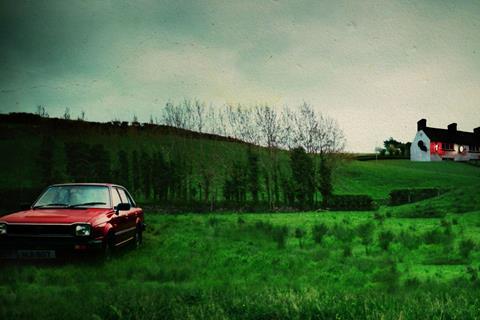 Dir. Alex Gibney. UK, 2017. 111 minutes
Long and detailed and frequently terrifying, Alex Gibney's documentary about a 1994 massacre in a pub in Northern Ireland is investigative journalism at its rigorous best. The Oscar-winning American director jumps into the sticky morass of The Troubles and emerges with a film which engages with the filthiest elements of a dirty war. No Stone Unturned makes for uncomfortable viewing, showing how peace today sits uneasily on festering lies and collusion. Unusually in these cases – for there are many, including the Omagh bombing of 1988 - Gibney's doc names the unpunished.
Although evidence at the scene pointed to the guilty parties within 24 hours, nobody has been tried for the murders to this day
Pulled from this year's Tribeca Film Festival due to legal issues – unsurprisingly, given the film's content – No Stone Unturned is a forensic accounting of one crime whose tentacles wrap around the establishment and still sqeeze tight: people in this film are afraid to speak. It should be acknowledged as outstanding detective work when it tours the festival circuit after New York and London debuts.
Of considerable appeal to the politically-engaged, No Stone Unturned is dogged in a way that has become unusual in documentaries of this type. Due to air as part of the BBC's Storyville strand, it has wider resonance outside its immediate frame of reference and will be of particular appeal in Ireland, much like Bobby Sands: 66 Days. Gibney's doc about a compromised state has no answers, but the point is his question: if a state is as rotten as Northern Ireland, does absolving the horror of the past really help its citizens move forward?
Gibney focuses on the notably cold-blooded 1994 murder of six men who were watching World Cup football in a tiny pub in Loughinisland, County Down, by the outlawed Ulster Volunteer Force. He acknowledges that he has a personal link to the killings, having shot a short film there. With subtitles accompanying the testimony of the barman, then a teenager shot in the kidneys, now an adult still sadly serving at The Heights bar, this initially seems like a film made for export to the US. Gibney delivers a few potted histories of the Northern Irish conflict, helpfully - if not entirely accurately - dating it entirely to 1922 and the Irish War of Independence.
But this is Gibney's presentation package, decorated in shots of an emerald-green countryside and drenched in atmospheric flute laments. Having established the framework, he buries deeply into a Northern Ireland ripped apart by sectarian violence: tit-for-tat murders and bombings that lasted for 40 bloody years. Peace was beckoning as the UVF gunmen shot the six pub-goers dead, and Northern Ireland was on its last legs – so deep in secret police and special branch informants and touts that the state was working against itself.
Although evidence at the scene pointed to the guilty parties within 24 hours, nobody has been tried for the murders to this day – despite an official investigation and two Ombudsman reports. Gibney exposes the extent of "collusion" in a documentary that is painstakingly even-handed. Although this is a UVF killing, No Stone Unturned scrupulously documents all sides of the conflict, and there were many sides by the end, all working against themselves and each other. "It's an appalling story, a really appalling story," says one of Gibney's interviewees, describing how a blind eye was turned to gun shipments responsible for the deaths of 700, all by people who walk around the country freely today.
The title of this documentary comes from the promises made by the Northern Irish police force to track down the murderers at Loughinisland. "I don't think they ever lifted a stone, never mind turn it," says the wife of one of the deceased. A well-judged edit of period footage conveys so clearly the lawlessness of the place and time to the sounds of Sham 69's Ulster, while Gibney makes sure to move every rock, and watch the insects scuttle out.
Production companies: Finepoint Films
International sales: Kew Media Group, london@kewmedia.com
Producer: Trevor Birney
Executive producers: Brendan J. Byrne, Greg Phillips, Jonathan Ford, Richard Perello, Maiken Baird
Screenplay: Alex Gibney
Cinematography: Stan Harlow, Ross McDonnell
Editor: Andy Grieve
Music: Ivor Guest, Robert Logan