A day in the life of a working mother juggling four children turns out to be an unexpecedly powerful drama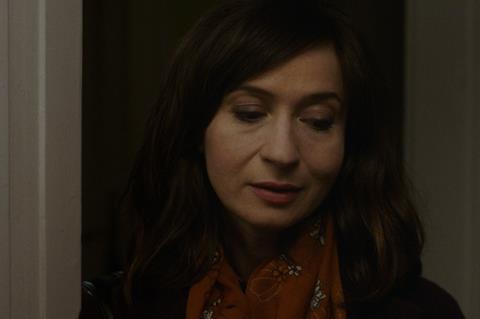 Dir: Zsófia Szilágyi. Hungary. 2018.
Juggling one child's busy schedule is a parental headache; with three, life can become a spreadsheet nightmare. Especially if, as in Hungarian director Zsófia Szilágyi's wonderful debut film, it's the working mother who somehow gets landed with the brunt of the childcare and mum's-taxi-service duties. On this mundane premise, Szilágyi builds a deeply relevant film that manages to turn 36 hours in the life of a worn-out mother-of-three into a small but powerful drama of ordinary desperation.
Dwelling on the heroism of an ordinary woman's ordinary day
Szilágyi worked as casting director on a recent festival favourite, Ildiko Enyedi's Oscar-nominated Body And Soul, and it's the sure-footed casting of the family unit of wife, husband and three kids that gives One Day its edge of convincing quotidian realism. Zsófia Szamosi is excellent as Anna, a stressed mother of three who we first see dealing with a crisis that most TV melodramas would put centre stage: an affair that her indecisive lawyer husband Szabolcs (Leo Füredi) may or may not be having with one of her girlfiends (Annamária Lang).
But the point of One Day, which is surely destined for further festival play and arthouse bookings after its Cannes Critics Week debut, is that, like so many working women with young families, Anna can't move the furniture or the kids out of the way to deal with the issue, let alone to have a proper conversation with Szabolcs. The couple hasn't even been able to find the time to a broken tube under the kitchen sink – meaning that Anna has to empty out a dirty bucket periodically before it flows over, an apt metaphor for the life she's stuck in.
Between getting two kids to school and one to kindergarten, ballet class for one, fencing and cello lessons for another, an outbreak of pre-school lice, a mortgage payment foul-up and the worry that hubby might be drifting away from her, Anna's emotional grey-water sump gets filled to overflowing, with never a moment to tip out the potentially toxic waste.
It's not all misery: Anna has a real bond with eldest son Simon, a dreamer who keeps losing things and seems to spend most of his waking time imagining his moves in an intergalactic computer game (rather than actually playing it). This innocent astral evasion contrasts with the limited escape valves on offer to Anna, who inhabits a world of closed spaces: the boxy cubicles, classrooms and canteen of the Italian-language school she teaches in, the family apartment, in a constant state of half-clutter, kept that way by Anna as she juggles the risk of leaving toddler Marco on his own in another room with the impulse to grab one more toy from off the floor and throw it in the tidy box, a robot decluttering robots.
Sound design enhances the aggression of these confined urban spaces: when a clank rings out in her son's fencing hall as equipment is shifted, Anna positively flinches. This pared-back companion piece to the ultimate 'unraveling housewife' movie, Chantal Akerman's 1975 Jeanne Dielman, 23, Quai du Commerce, 1080 Bruxelles, is a thriller in ways less obvious than that arthouse classic with its murderous ending. In dwelling on the heroism of an ordinary woman's ordinary day, in a film peppered with understated symbolic pointers (like when a student asks how to say 'climbing mountains' in Italian), Szilágyi delivers a sympathetic women's movie that makes the car chases and shootouts of the classic action genre look like the easy option compared to the challenge of holding down three kids, a job and a wayward husband.
Production companies: Partnersfilm Ltd, Sparks, Filmpartners Ltd, Propclub, Hungarian Filmlab
International sales: Films Boutique, contact@filmsboutique.com
Producers: Agi Pataki, Edina Kenesei
Screenplay: Zsófia Szilágyi, Réka Mán-Várhegyi
Editing: Máté Szórád
Cinematography: Balázs Domokos
Music: Máté Balogh
Main cast: Zsófia Szamosi, Leo Füredi, Ambrus Barcza, Zorka Varga-Blaskó, Márk Gárdos, Annamária Láng, Éva Vándor, Károly Hajduk