Tim Roth stars in this New Zealand-set story about a teenage boxer struggling with his sexuality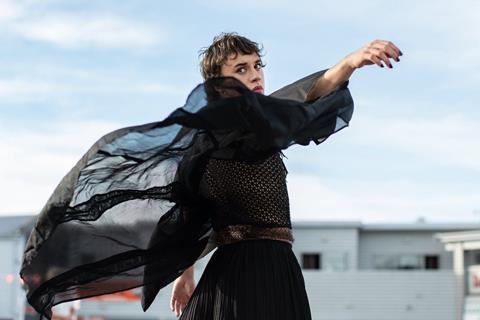 Dir/scr: Welby Ings. New Zealand. 2022. 99mins
A New Zealand teenager trains to be a boxer while trying to confront his mixed feelings for a male classmate in Punch, a tender coming-of-age story that is not quite incisive enough to land its emotional blows. Making his feature debut, writer/director Welby Ings explores manhood, alcoholism and bullying, showing how outdated attitudes around masculinity can imperil young men — not to mention their troubled fathers. Jordan Oosterhof gives a restrained performance, joined by Tim Roth as the father trying to mould a champion, but the film's melodramatic trappings and familiar contours end up overwhelming Ings' sensitive and compassionate approach.
A film about the messiness of love that winds up being a little too tidy
Arriving at the Glasgow Film Festival after previous berths including Tallinn Black Nights and Palm Springs, Punch will appeal to those seeking thoughtful LGBTQ+ romantic dramas. Roth is the biggest name among the ensemble, and spportive reviews could help raise awareness as it carries on its festival career.
Ings sets Punch in a small New Zealand town where Jim (Oosterhof) is a popular, handsome 17-year-old preparing for his first professional bout, coached by his disciplinarian father Stan (Roth), who runs a boxing gym. But although Jim is well-liked by his pretty female classmates, he seems somewhat distant, drawn instead to Whetu (Conan Hayes), a Maori outcast who lives by himself and is proudly gay — no matter how much his bigoted peers try to torment him. A friendship blossoms between the two young men, with Jim beginning to develop feelings for this outsider.
Cinematographer Matt Henley captures the stark, gorgeous landscape, which is the ideal backdrop for this elemental story of male rites of passage and burgeoning passion. Jim and alcoholic Stan live together, this defeated working-class father pinning his hopes on his son's athletic glory. Stan isn't abusive, but Roth gives the character an unbending determination, demanding that Jim focus entirely on boxing and regulating the teenager's diet and social life so that he can be ready for the ring. Their home has no room for affection, which Jim seeks elsewhere.
Oosterhof and Hayes exude an easy rapport, and Ings takes his time building the foundation of their relationship. For much of Punch, the two young men simply get to know one another, bonding over a shared sense of isolation, with Whetu showing Jim that being alone does not mean being lonely. Palling around in the house Whetu built himself far away from town, they revel in this temporary Eden in which romantic attraction ignites.
Punch is a steadfastly modest affair, but its lacklustre forbidden-love narrative and predictable twists undercut the picture's earnest sentiment. As much as Roth plays Stan with a weathered humanity, eventually the character succumbs to cliches — similarly, Jim's internal conflict between boxing and Whetu comes across as schematic. Even the film's depiction of homophobia is familiar, the dramatic fireworks Ings hopes to elicit mostly failing to detonate.
In Stan and Jim, Ings has devised two generations of characters who have been hampered by their discomfort with emotional intimacy – while that idea is intellectually intriguing, the film is almost too tasteful for its own good, never fully articulating the tragedy of a father and son's inability to connect. Perhaps Whetu can help Jim unlock those feelings he has been trained to repress and the film builds to a wistful finale that argues that people need to unashamedly and publicly embrace what makes them happy. Sadly, Punch itself tends to play things cautiously — a film about the messiness of love that winds up being a little too tidy.
Production companies: Prospect Films, The Yellow Affair, Punch Productions
International sales: The Yellow Affair, karoliina@yellowaffair.com and steven@yellowaffair.com
Producers: Robin Murphy & Catherine Fitzgerald
Cinematography: Matt Henley
Production design: Iain Aitken
Editing: Paul Maxwell
Music: David Long
Main cast: Tim Roth, Jordan Oosterhof, Conan Hayes