Mysterious events surround a former cult member in this brooding thriller from Taku Tsuboi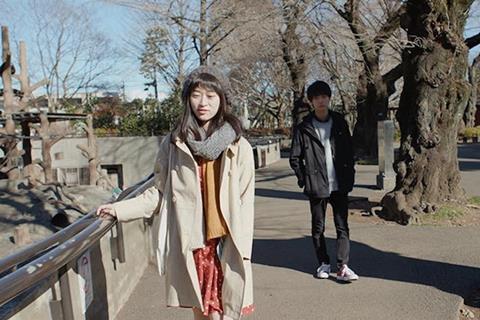 Dir/scr. Taku Tsuboi. Japan. 2019. 77mins
Charting a gruesome spate of cat murders, a group of college students drawn into the trauma and an ex-religious disciple trying to find the perpetrator, Taku Tsuboi makes a confident debut with the tense yet contemplative Sacrifice. As well as weaving Japan's Aum Shinrikyo doomsday cult and the 2011 Great East Japan Earthquake into a moody mystery-thriller, the writer/director/editor uses his characters' restlessness to convey the despair and uncertainty that lingers after any large-scale tragedy. He leans too heavily on dialogue, stressing the film's point and explaining its plot to an unnecessary degree, but this is still an involving and insightful feature that, for Tsuboi, also proves a convincing calling card.
Sacrifice casts a darkly alluring spell when it's in patient, ruminative mode
Upon its premiere at Japan's Skip City International D-Cinema Film Festival in July, Sacrifice swiftly made an impression; taking home the Best Japanese Film award. It now plays the Tokyo International Film Festival as a part of the event's annual survey of important homegrown titles — and, given the topical nature of its story and the universal resonance of its themes, should not only continue to reach local audiences, but could also earn a few international festival berths.
Unpacking national pain and sorrow has been a hallmark of Japanese cinema since the Second World War; a tradition that Sacrifice follows while still navigating its own path. Benefiting from Tsuboi's experiences working on Makoto Shinozaki's Sharing and Kiyoshi Kurosawa's Journey to the Shore while in film school, this is a pensive and evocative feature even when it's revelling in cat-and-mouse crime antics or trifling with the paranormal. Although years have passed since its two clear real-life influences — nearly a quarter of a century in the case of Sum Shinrikyo's 1995 Tokyo subway sarin attacks — the film also bubbles with timeliness, reaching screens while the violence and horror of this year's Kawasaki stabbings and Kyoto Animation arson attack remain fresh in the collective memory.
In opening scenes taking place in early March 2011 — which focus on a pre-teen member of a fictional sect called The Sacred Tribe who predicts the devastation of the month's big natural disaster — Tsuboi sets an uneasy tone; that these sequences are bathed in a dream-like stream of light by cinematographer Hitomi Matsushita helps ramp up the anxiety to near-daylight nightmare levels. Seven years later, the clairvoyant girl is now known as Midori (Michiko Gomi), but is still plagued by her past and burdened by premonitions. When more than 30 felines turn up dead around her college campus, and one of her classmates as well, her abilities naturally come in handy.
It's another of Midori's peers, the popular and perky Toko (Miki Handa), who attempts to track down the culprit. As her slick, about-to-graduate boyfriend Masaya (Kosuke Fujita) flits between job interviews, she sets her sights on an easy target in quiet school outcast Okita (Yuzu Aoki). Sacrifice doesn't expand its remit much further than these four characters for the bulk of its 77-minute running time, but it finds several ways — some smart and savvy, others verging on the obvious — to twist their relationships and backgrounds into knots.
Watching its young cast grapple with its bleak scenario and brooding vibe is one of the film's chief strengths, with Tsuboi amassing a central quartet of quietly expressive actors. Alas, watching them put too much into words is one of Sacrifice's most grating aspects — and smacks of a filmmaker failing to trust his audience to make the necessary connections and feel the relevant emotions. He needn't worry; Sacrifice casts a darkly alluring spell when it's in patient, ruminative mode, and remains just as absorbing when its climax delivers grim confrontations and probing revelations.
Production company: Recoite & Co
Contact: Recoite & Co, recoite2017@gmail.com
Producer: Riho Fujiwara
Cinematography: Hitomi Matsushita
Editing: Taku Tsuboi
Production design: Hana Shimomura
Music: Sara Otsu
Main cast: Yuzu Aoki, Michiko Gomi, Miki Handa, Kosuke Fujita