Disturbing psychological horror from Denmark wittily undermines genre tropes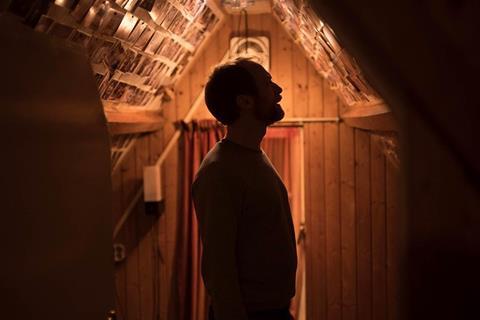 Dir: Christian Tafdrup. Denmark. 2021. 97 mins
A Danish couple and their young daughter are invited to the country home of a Dutch family they met on a Tuscan holiday. But as the long weekend unfolds, it becomes clear that the hosts are not what they initially appeared to be and that their affable, easy-going facade masks something darker and rather more dangerous. The third feature from Christian Tafdrup is a nervy psychological horror which makes a case that a crippling sense of social propriety is almost as much a threat to personal safety as any external menace. It's a profoundly uncomfortable piece of filmmaking, a meticulously judged exercise in satirical sadism. But a question mark over the third act climax leaves the audience with a sense of doubt: the 'what' of the situation is genuinely disturbing, but the 'why' is more elusive, a niggling inconsistency which undermines some of the picture's considerable impact.
A meticulously judged exercise in satirical sadism.
It's the first foray into genre territory for Tafdrup, who co-wrote the film with his brother Mads Tafdrup, and who previously won several prizes for his first two pictures,Parents (2016) and A Horrible Woman (2017). Speak No Evil premieres in Sundance following a buzzy reception as a work in progress at the Nordic Film Market in Goteborg in February 2021. Straddling the division between genre filmmaking and the arthouse, the film should appeal to fans of similarly elevated horror pictures by directors such as Ari Aster and Robert Eggers. However, the use of child brutalisation as a device might limit the film's appeal within some sections of the audience.
Speak No Evil is, ultimately, a horror picture, but it is one which wittily undermines the tropes of the genre. The score is a case in point. The film opens with a shot of a weaving road at night; the score is a building cacophony of twitchy plucked strings and mounting discord. But just at the moment that the orchestra emits a tortured scream, Tafdrup shows us a shot of an idyllic pool in the grounds of a Tuscan holiday villa. It's a technique that he repeats on several occasions, each time mismatching the score to a benign, almost bland, shot of privileged domesticity. We start to suspect that the discord refers not, at first at least, to an external threat but to the disquiet in the soul of Bjorn (Morten Burian), a man whose polite smile masks a well of misery. Bjorn and his wife Louise (Sidsel Siem Koch) are drawn to their more outgoing and free-spirited Dutch counterparts, Patrick (Fedja Van Huêt) and Karin (Karina Smulders). Even so, they are slightly taken aback when they receive an invitation to visit.
It's initially hard to put a finger on what it is, but something is amiss from the outset. Has Patrick forgotten that Louise is vegetarian when he thrusts a fork loaded with pork at her, or does he know exactly what he is doing? Is the public intimacy displayed between Karin and Patrick while they dance joyfully uninhibited or designed to discomfort? Tafdrup seeds the film with so many clues – from the unsavory, uninviting green light in a local restaurant to a bedtime story with a body count – that Bjorn and Louise's polite passivity is almost unbearable to watch. Good manners cost nothing – except when they cost everything.
Production company: Profile Pictures mail@profilepictures.dk
International Sales: Trust Nordisk susan@trustnordisk.com
Producer: Jacob Jarek
Screenplay: Christian Tafdrup, Mads Tafdrup
Editing: Nicolaj Monberg
Cinematography: Erik Molberg Hansen
Production design: Jeanett Brahe, Sabine Hviid
Main cast: Morten Burian, Sidsel Siem Koch, Fedja Van Huêt, Karina Smulders, Liva Forsberg, Marius Damslev