Dir. Breck Eisner. US, 2009. 101 mins.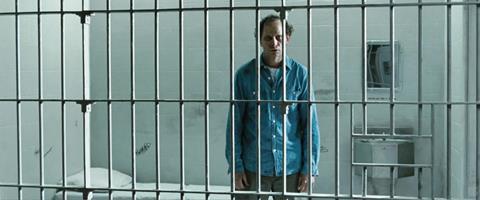 Though not technically a zombie movie, this 're-imagining' of George A Romero's 1973 cult favourite The Crazies certainly plays like a living dead outing, and an unexciting one at that. This Overture/Participant production could eventually work on DVD, but its lack of wit and star power suggests limited theatrical potential.
Overture will be hoping to draw young genre fans as well as some older fans of the original when it opens the R-rated horror thriller wide in the US on February 26. Independent distributors around the world will have to work very hard to give the film a chance of bucking the trend for seventies horror remakes to underperform internationally.
Director Breck Eisner (Sahara) wastes little time getting to the first instance of unexplained homicidal mania among the inhabitants of a small Midwestern town. The cases begin to mount, but just as the town sheriff (Timothy Olyphant) uncovers the cause – a plane crash involving an experimental biological weapon - the military moves in, taking desperate measures to contain the epidemic.
The script mostly disposes of the original film's political subplot, and with it goes any topical edge. Instead, the focus here is firmly on a small band of survivors – the sheriff, his pregnant wife (Radha Mitchell), his deputy (Joe Anderson) and a local teen (Danielle Panabaker) – trying to evade the soldiers and the ever-growing horde of 'crazies' to make it to safety.
The characters are disappointingly bland, however, and the action relatively tame. A few nasty impalings notwithstanding, hardcore modern horror fans are likely to feel that the title characters are just not acting crazy enough.
To sign up for Screen's weekly Reviews Newsletter with all the week's new releases, international openings and full festival reviews delivered free to your mailbox every Friday, please click HERE
Production companies
Overture Films
Participant Media
US distribution
Overture Films
International sales
Celluloid Dreams
Producers
Michael Aguilar
Dean Georgaris
Rob Cowan
Screenplay
Scott Kosar
Ray Wright
Cinematography
Maxime Alexandre
Editor
Billy Fox
Production design
Andrew Menzies
Main cast
Timothy Olyphant
Radha Mitchell
Danielle Panabaker
Joe Anderson