Dir/scr: Jim Strouse. US. 2016. 83mins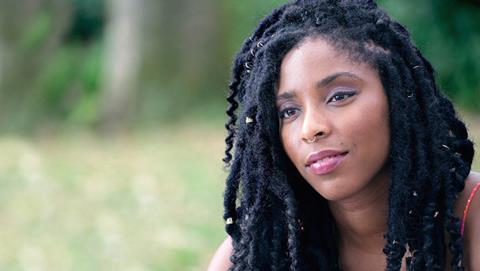 The Incredible Jessica James may be a slight romantic comedy, but there's abundant pleasure in watching comedienne Jessica Williams in this star-making performance. A tale of nervous lovers getting to know one another while getting over their exes, the new film from writer-director Jim Strouse is filled with sweet, likeable characters just trying to do their best. They make for warm, inviting company.
While Jessica James would rightly be described as a romantic comedy, it's more accurately a character study
Serving as Sundance's closing-night film, Jessica James looks to be a modest commercial prospect, buoyed by a crowd-pleasing tone and a supporting cast that includes Chris O'Dowd. Supportive reviews and positive festival buzz will help as well, but the movie may play best with fans of Williams, whose profile has been on the rise thanks to a four-year stint as a satirical correspondent on The Daily Show.
Jessica James (Williams) is an aspiring New York playwright who is struggling with her decision to break up with her long-term boyfriend David (Lakeith Stanfield). As part of the process of moving forward, she agrees to a blind date with Boone (O'Dowd), who is recently divorced. It's not exactly love at first sight, but once Jessica and Boone agree to be completely honest with one another, the unfiltered candour becomes alluring, and they find themselves in a tentative courtship — even though neither person is fully over their past relationship.
Williams appeared in Strouse's last film, 2015's People Places Things, but here she's the lead, and she carries the movie with her frank attitude, jubilant spirit and vulnerability. Strouse's screenplay fills in the character's background — she left small-town Ohio to pursue her dreams, although she feels stymied because her plays keep getting rejected from New York theatre companies — but it's Williams who elevates Jessica James beyond the typical self-empowerment narrative. Tellingly, Jessica isn't looking for a boyfriend to complete her; both professionally and personally, she's looking inward to find some sense of contentment and identity after years of feeling dissatisfied.
As her romantic foil, O'Dowd is just as charming as he was in Bridesmaids, but he's not some simplistic puppy-dog love interest. Like Jessica, Boone is a bit raw because of his failed relationship, and although he likes her quite a lot, he's skittish about diving into a new romance. Williams and O'Dowd are very funny together — his deadpan complements her sass — but there's also a palpable sexual attraction between them that suits the movie's grownup tone.
To Strouse's credit, he doesn't portray anyone as the villain. Stanfield plays Jessica's ex-boyfriend as a sensitive, mixed-up guy — and, it's important to note, Jessica broke up with him, complicating her ability to cast herself as the victim. O'Dowd's ex-wife, less a presence in Jessica James than David is, also comes across as reasonable and thoughtful. As a result, Strouse seems to be acknowledging that what's hardest about a breakup is realising that the ex isn't that bad a person. (In fact, one of the film's cleverer ironies is that both Jessica and Boone come to admire each other's exes.)
But while Jessica James would rightly be described as a romantic comedy, it's more accurately a character study — one in which Jessica's relationship with her quirky best friend (Noël Wells) and the young playwriting students she mentors are just as important. Strouse and Williams work together to give Jessica a full, rich life in which a potential new boyfriend is but a part. Jessica may or may not get her man, but Williams' big, goofy smile and playful, resilient essence suggest that she'll find her happy ending one way or another.
Production company: Beachside
International sales: Visit Films, info@visitfilms.com
US sales: ICM Partners, pvs@icmpartners.com, jlacy@icmpartners.com and bwalker@icmpartners.com
Producers: Michael B. Clark, Alex Turtletaub
Executive producers: Jessica Williams, Kerri Hundley
Cinematography: Sean McElwee
Production design: Nora Mendis
Editors: Jesse Gordon, Mollie Goldstein
Music: Keegan DeWitt
Main Cast: Jessica Williams, Chris O'Dowd, Lakeith Stanfield, Noël Wells