Dir/scr: Mark Donne. UK. 2013. 90mins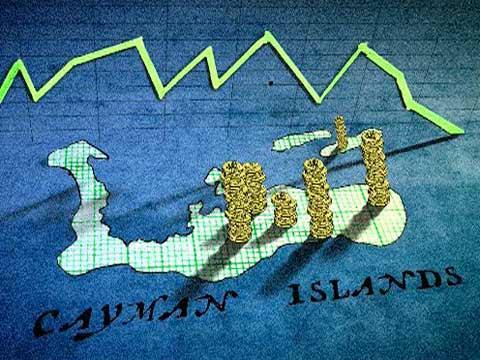 Am ambitiously direct and forthright documentary made with more than a tinge of anger and frustration, Mark Donne's The UK Gold, which had its world premiere at the opening night of the East End Film Festival, has the smarts, energy and artistic credentials to click with other festivals – especially documentary-orientated – while TV sales could also come into play.
Utilising a series of fascinating, disturbing and ultimately gripping interviews with a series of experts.
With a striking voiceover from actor Dominic West and a soundtrack by Radiohead's Thom Yorke and Massive Attack's Robert Del Naja, the film manages to click with a current UK (especially) theme of stories about corporate tax avoidance that regularly crop up in the media and raises some vital issues.
The spine of the film is the attempt by Hackney vicar William Taylor to get voted onto a seat in the City of London (the capital's financial district) on the Court of Common Council, the district's primary decision-making body. He comes from a part of London that was home to the Olympics last year and also serious rioting months before that, and is a multi-ethnic area that includes both the haves and the have-nots.
Writer/director Donne uses Taylor's story – and his ruminations about the financial issues facing the country – as a jumping off point to delve in more depth into the power of the City of London; the growth in revelations about tax avoidance and the realities of how tax havens (such as The Cayman Islands, Bermuda and the British Virgin Islands) operate.
Utilising a series of fascinating, disturbing and ultimately gripping interviews with a series of experts – including Vanity Fair investigative journalist Nicholas Shaxson; Private Eye's Richard Brooks, and Channel 4 news presenter Jon Snow – the film details the role of the City of London in influencing British Parliament and the role it plays in the secretive network of tax havens and tax avoidance.
There are times when film sags – especially around the centre – and is guilty of repeating itself, but the makers of this low-budget documentary are to be applauded by delving into a complex and emotive subject and coming up trumps. One sided it may be (there is a long list of those who didn't grant interviews at the end of the film) but also important and raises important and topical issues.
Production company/contact: Brass Moustache, www.brass-moustache.co.uk
Producers: Mark Donne, Joe Morris
Cinematography: Joe Morris
Editors: Joe Morris, Adam Dymond
Music: Thom Yorke, Robert Del Naja, Guy Garvey