The lives of three lonely New Zealand women intersect in Tallinn's First Feature winner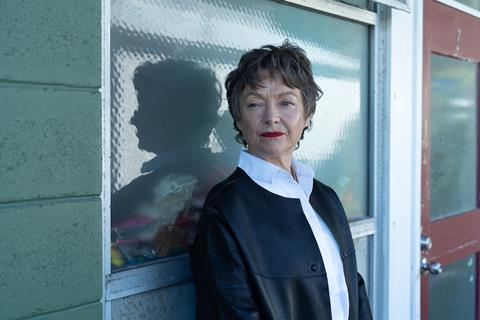 Dir/scr: Loren Taylor. New Zealand. 2023. 100mins
Three women – a Russian mail-order bride, a jaded hospital anaesthetist hoping for a romantic weekend, a wealthy stay-at-home housewife with a newfound sense of purpose – are all in search of meaningful connections with the wider world. And the lives of the three briefly intersect in the mountain country just outside Wellington, New Zealand, in this accomplished, at times painfully acute comedy-drama from writer, director and actress Loren Taylor.
Accomplished, at times painfully acute comedy-drama
The film, which won the top prize in Tallinn's First Feature Competition, should serve as an auspicious calling card for Taylor, who co-wrote and starred in Taika Waititi's Eagle Versus Shark and whose other acting credits include Baby Done and Jane Campion's Top Of The Lake. The picture, which is a wry and sharply-written examination of the gap between hopeful expectations and the cold, hard realities of life, should find a warm reception at further festivals and could be of interest to distributors and streamers looking for female-led storytelling.
Natalia (Victoria Haralabidou, bringing an uncertain birdlike delicacy to the role) boards a plane from Siberia to Wellington full of optimism for her new life. Perhaps the promise of job managing a cafeteria is a greater draw than her impending marriage to Mac (Jemaine Clement), but Natalia is a pragmatist and reasons that, if nothing else, he seems kind. But Mac meets her at the airport with his permanently aggrieved sister Hilary (Robyn Malcolm) in tow ("Aren't you a stunner… in your own way.").
And that's only the first indication that all is not quite what she had hoped for. The cafeteria is an outhouse filled with used car tyres and despair. And Mac is supremely uncomfortable with the physical side of the relationship. When Natalia asks whether he masturbates, he demurs and is dumbfounded when she says that she does. "Maybe it's a Euro thing," he muses, stricken.
Frazzled from the demands of her job, Briar (Taylor) gives the bare minimum of thought and effort to her long-distance Skype-based relationship with Tim (Robbie Magasiva), the ex-boyfriend of her sister. We see her distractedly shovelling down a pasta salad with one breast exposed while, on her laptop screen, Tim brings himself to climax. Taylor, it becomes increasingly clear, has a knack for capturing the indignity and mortification of disappointing sex. When Tim suggests that he visit and they spend a weekend camping, Briar is initially nonplussed, but decides to roll with it. Her menstrual cycle, however, has other ideas. And the trip is plagued with unexpected upsets, culminating in Briar hitting and injuring a bird of prey. There's a looming realisation that the bird, and perhaps the relationship, would be better off if she put it out of its misery.
Elsewhere, bored, lonely Faith (Elizabeth Hawthorne) jumps at the chance to check the new additions to her husband's property portfolio, only to discover that one of them contains the body of a tenant who has lain dead for over a month. Faith feels a kinship with this solitary woman and takes it upon herself to supervise her funeral and to scatter her ashes.
Juggling three storylines is always going to be a challenge and in this case, the thread featuring Briar and Tim feels a little sidelined, with Natalia's unfolding catastrophe of a marriage and the bleak details of her early life taking precedence. Jolly accordion-heavy folk music on the score emphasises the humour of the storytelling but the minor key melancholy builds as the film plays out.
Production companies: Miss Conception Films, Escapade Pictures
Contact: New Zealand Film Commission marketing@nzfilm.co.nz
Producers: Philippa Campbell, Georgina Conder
Cinematography: Adan Luxton
Editing: Simon Price
Production design: Melissa Spicer
Music: David Long
Main cast: Victoria Haralabidou, Elizabeth Hawthorne, Loren Taylor, Robbie Magasiva, Robyn Malcolm, Rachel House, Jemaine Clement