Crisp caper is an intellectual 'whowroteit'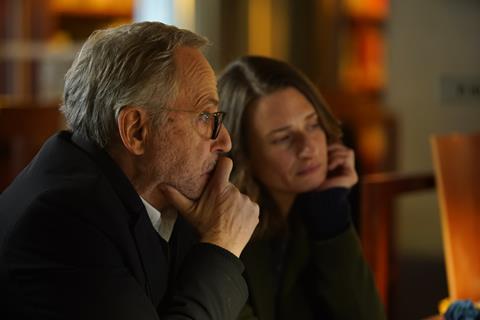 Dir. Remi Bezancon. France. 2019. 100 mins
French cinema has traditionally had an unusually high tolerance for insufferably self-important male protagonists. Even so, pompous windbag Jean-Michel Rouche (Fabrice Luchini) is a character that audiences are more likely to love to hate rather than to love unconditionally. Rouche is a literary critic who loses his job, his wife and his reputation after he takes an unpopular stance on the posthumously published novel which has become an overnight sensation. The book, discovered as a manuscript in a "library of rejected books" in a small Breton town, was apparently written by Henri Pick, the proprietor of a parochial pizza restaurant.
A polished package
As Pick's previous literary endeavours extended no further than a cursory jot to his daughter when she was on a school trip, Rouche calls BS. And having paid the professional and personal price for his opinion, he is determined to be proved right.
This adaptation of the novel of the same name by David Foenkinos (whose previous book 'Delicacy' was turned into a film starring Audrey Tautou) is a crisp caper which, with its unapologetically highfalutin literary references (Pushkin is a recurring motif), will connect best with francophone and francophile audiences. It's a polished package – the charms of rural Brittany are displayed particularly effectively – and the plot is satisfyingly paced. However, the rickety construction of the final reveal is a disappointment, a flat-footed stumble of an ending to a hitherto spry dance through literary intrigue. It's this somewhat anticlimactic element which may hamper the film's chances of breakout arthouse success.
What's canny in this literary whodunnit is the fact that literature itself plays a distant supporting role. The focus is on the marketing – the story behind the story – which is instrumental in creating a best seller. Though he is loath to admit it, Rouche himself is part of the marketing machine. A former newspaper critic, now the host of an intellectual television chat show, he has the power to make or break the career of a new novelist. One such writer is Frederic Koska (Bastien Bouillon), who is tipped into professional anguish when Rouche fails to review his debut book. His girlfriend, Daphne Despero (Alicie Isaaz) a rising star in publishing, tries to reassure him, but her attention is soon monopolised by the mysterious manuscript she discovers in the library of rejected books near her father's house in Brittany.
Rouche's tetchy quest to debunk the book – titled 'The Last Hours Of A Love Affair', and set against the backdrop of the death of Russian poet Pushkin – doesn't endear him to those who have taken it to their hearts. But curiously, he strikes up an uneasy repartee with Henri Pick's daughter Josephine (Camille Cottin) after they bond over her choice of cataloguing technique for her own extensive book collection. "The Warburg method!" he says, appreciatively.
There's the suggestion of a potential romance between the two, presumably intended to diffuse the more unlovable traits of this peevish, intellectually snobbish man. But it's an unconvincing subplot and one which denies the essential appeal of Fabrice Luchini – that he is most entertaining when he is playing a thoroughly impossible and incorrigibly rude character who is utterly beyond redemption. Creating one such character and then trying to defang him is rather pointless.
Production company: Mandarin Production, Gaumont, France 2 Cinema, Scope Pictures
International sales: Gaumont
Producers: Isabelle Grellat, Eric Altmayer, Nicolas Altmayer
Screenplay: Vanessa Portal, Remi Bezancon
Cinematography: Antoine Monod
Editor: Valerie Deseine
Production design: Maamar Ech-Cheikh
Music: Laurent Perez del Mar
Main cast: Fabrice Luchini, Camille Cottin, Alice Isaaz, Bastien Bouillon, Josiane Stoleru