Hi-jinks on a ranch in Argentina from director Pablo Trapero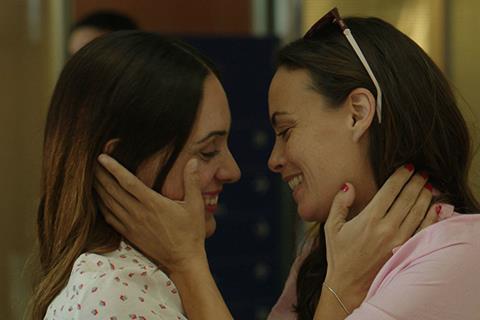 Dir. Pablo Trapero. Argentina. 2018. 117 mins
With its dysfunctional central family, one might have imagined La Quietud as a return to Pablo Trapero's roots, in particular 2004's authentic Rolling Family. But the director's approach has become more embellished since then. The Quietude of the title is a sprawling, ostentatious ranch owned by a wealthy clan whose catalogue of shenanigans – including adultery, disputed paternity, rape and mariticide – belong more in the realm of soap opera than reality, although Trapero also throws in the more sombre fact of complicity with Argentine's dictatorship. Needless to say, life in La Quietud is far from peaceful.
The three lead actresses are hugely watchable
With a trio of such fine actresses as Martina Gusman, Bérénice Bejo and Graciela Borges centre stage, it's hard to fathom why Trapero needs to resort to over-ripe confection. His last film, the dark, muscular true-crime drama The Clan won him the director's Silver Lion in Venice in 2015, among a clutch of awards and nominations en route to a strong festival and theatrical showing. Despite its attractive packaging, it's unlikely La Quietud will have the same impact after it premieres in the same festival, but out of Competition.
As so often happens, a family tragedy prompts the arrival of absent kin and sets in motion a runaway train of home truths, revelations and confrontations. In this case, when the aging Augusto has a stroke (just as he's giving an informal statement to lawyers about some very dodgy business), his older daughter Eugenia (Bejo) flies over from Paris to join her sister Mia (Gusman) and their mother Esmerelda (Borges) on the ranch.
At first glance, the sisters seem deeply bonded, to the extent that a reminiscence of childhood crushes takes on a lusty show of shared sibling sexuality that stops one notch short of incest. Though this may simply be a fruitier version of the tactile family relations of so many Argentine movies, the fact that Trapero makes such a play of it is a sign of misjudgements to come. Horny catch-up aside, the sisters are knee-deep in rivalry, notably involving Eugenia's partner and Mia's childhood sweetheart Vincent (Edgar Ramírez) and Esmerelda's blatant and hurtful preference for her first-born.
So with dad on life support in his bedroom, the three women and the men floating in their orbit let loose with their emotions, Trapero playing the various tensions with the volume up – literally, whether it's Gusman and Borges conducting some impressively full-throated rows, or the rude interventions of a pop soundtrack whenever a genuine moment of drama threatens to work some magic.
All three actresses are hugely watchable. Gusman and Bejo actually look very similar, which adds to their believable rapport and the torment of poor Vincent, who really can't decide between them. Appearances aside, the stars create a nicely nuanced delineation in the sisters' emotional registers. As for Borges, she's a scene-stealing diva in her own living room, with Greek tragedy in her veins; the scene in which she looms over her comatose husband with the words, "Die, you sonofabitch" is quite brilliant. But there are far too many secrets and lies for one film, to the extent that what could have been a simmering tale of political complicity, greed and family disorder becomes just winds up feeling a bit silly.
Lensing and production design is excellent – the garishly red ranch being something to behold – but also risky, since the team creates a pampered world whose protagonists elicit very little sympathy.
Production company: Matanza Cine, Telefe
International sales: Wild Bunch, festival@wildbunch.eu
Producers: Pablo Trapero, Axel Kuschevatzy
Screenplay: Pablo Trapero
Production design: Cristina Negro
Editing: Alejandro Brodersohn, Pablo Trapero
Cinematography : Diego Dussuel
Music: Papamusic
Main cast: Martina Gusman, Bérénice Bejo, Graciela Borges, Edgar Ramírez, Joaquim Furriel