Florian Zeller follows up 'The Son' with another family drama, starring Hugh Jackman and Vanessa Kirby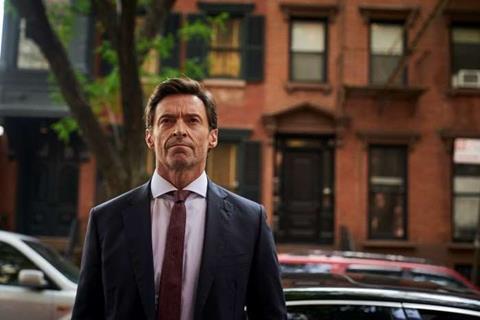 Dir: Florian Zeller. UK. 2022. 123 mins.
A high-flying lawyer, with a new partner and a baby, a chic Manhattan apartment and aspirations to move into the political sphere, Peter (Hugh Jackman) is a man who is accustomed to success. So when it becomes clear that Nicholas (Zen McGrath), his 17-year-old son from his first marriage, is struggling, Peter naturally assumes that he can fix the problem. But by attempting to correct the mistakes made by his own largely absent father, Peter fails to see the warning signs of his son's deteriorating mental health. The second film from Florian Zeller, is, like The Father, based on one of his own stage plays. It's undeniably powerful stuff, but a more straightforward piece of storytelling, lacking the slippery, shape-shifting quality of his debut.
Compassionate, acutely observed but also rather conventional
The Son is the second in a planned trilogy of films dealing with various aspects of mental health. And, with its themes of adolescent depression and parental guilt, it's a particularly timely piece – although the film doesn't address the pandemic and the subsequent epidemic of mental health issues, it is something which is lurking in the background. But for all its obvious quality, and in particular Jackman's wrenching performance, this may be a tougher sell to audiences than The Father. It's compassionate, acutely observed but also rather conventional.
The first hint that something is amiss with his Peter's son comes with the news that Nicholas has been skipping school. And not just a day here and there: a full month of absences, during which Nicholas had left home as usual but then drifted off and wandered the streets. At Nicholas's suggestion, it is decided that he will move in with his father. Peter almost manages to conceal his initial doubts about the idea. Almost, but not quite. And for a while at least, the boy seems to thrive. He starts a new school. He excels in maths. He even gets an invitation to a party. But just because his parents desperately want to believe that Nicholas has turned a corner, it doesn't necessarily make it so.
What's interesting about the film is the way that it captures the slightly unsettling quality of depression, the way that people feel uneasy in Nicholas's presence. The spectres of cinema's roster of teen psychopaths loom large. Zeller plays with emotive imagery to powerful effect: placing a knife, which Peter's new partner Beth (Vanessa Kirby, excellent in a supporting role) has found under Nicholas's mattress, in the same frame as the couple's new baby suggests subliminally that the boy could be as much a threat to his infant step-brother as he is to himself. And Zeller seeds the film with hints that Nicholas may not be trustworthy – a missing pair of earrings takes on a loaded significance.
In the role of Nicholas, McGrath has perfected a dead-eyed stare which could convey a kid numbed by his misery or could suggest something more malign in his intent. We hardly blame Beth when she brusquely dismisses the idea that Nicholas might babysit her baby. But her words in the argument that follows cut deeply.
This is not a film which passes judgement on fallible parents who are doing their best in an impossible situation. However Peter's own father (Anthony Hopkins in volcanically toxic form) is depicted as an irredeemably bad dad, whose neglect might have sown the seed for his grandson's malaise. Meanwhile, Peter obsessively replays the memories of happier times, as if somewhere buried deep within the uncomplicated joy of a family holiday in the Mediterranean a decade before lies the key to what went wrong.
Production companies: See-Saw Films, Inthevoid Production
International sales: Embankment Films hg@embankmentfilms.com
Producers: Joanna Laurie, Iain Canning, Emile Sherman, Christophe Spadone, Florian Zeller
Screenplay: Florian Zeller, Christopher Hampton
Cinematography: Ben Smithard
Production design: Simon Bowles
Editing: Yorgos Lamprinos
Music: Hans Zimmer
Main cast: Hugh Jackman, Laura Dern, Vanessa Kirby, Zen McGrath, Anthony Hopkins, Hugh Quarshie