Dir/scr:Jean-Pierre and Luc Dardenne. Belgium/France. 2016. 113 mins.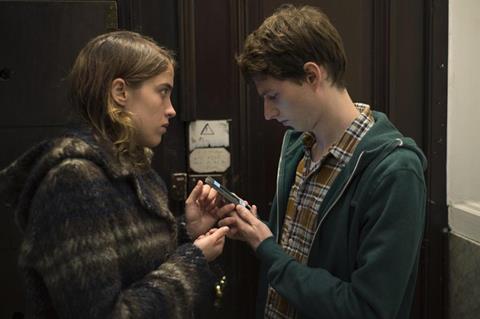 In today's uncertain cinematic world, there's one thing you can always rely on: the Liège standard for committed indie drama set by the brothers Dardenne. Their tenth dramatic feature dials back from the broader social canvas of Two Days, One Night to focus on a young doctor's crisis of conscience following the death of a young woman, but if the intimate frame and dour, matter-of-fact aesthetic suggest a return to the raw territory of La Promesse or The Son, what is new here is a flirtation with genre that lends an extra dose of resonance to a finely-scripted story. For The Unknown Girl is a detective tale – and also, we gradually come to realise, the story of a haunting.
When revelations come, they are almost a disappointment in a film that, with one small exception, keeps backstory off-limits
She's not the box-office draw that Marion Cotillard was in Two Days, but her compelling performance here suggests that young French actress Adèle Haenel's star is in the ascendant. In any case, what sells Dardenne films to global cineastes is not so much the cast as the strength of the drama. True Dardenne diehards will also enjoy spotting regulars Jérémie Renier and Olivier Gourmet in a couple of small but pithy roles.
Haenel's character Jenny looks like a lost little girl at times, but her medical bravura is never in doubt. We first see her with her stethoscope to a patient's back – one of many scenes that manages to stay grounded in realism while saying something more, here to do with the way we interpret the signals people send out. Jenny's training an intense and touchy intern, Julien (Bonnaud), with whom she appears to have a more than professional relationship, and it's her desire to impose her authority on the younger man, she later believes, that leads her to tell him not to open the door when someone rings after surgery hours. That someone turns out to be a young woman, an African immigrant who, early next morning, is found dead by the nearby riverbank without any ID to identify her.
Jenny is tormented by the thought that if she had opened that door, the girl would still be alive, and it's this torment that powers the dramatic motor of a film that is about the burdens but also the healing potential of responsibility. A mixture of guilt and social conscience causes the young doctor to abandon plans to join a prestigious private clinic, opting instead to take over the family doctor's surgery where she has been on placement, in a deprived area of the former industrial town of Seraing, a favourite Dardenne brothers location.
At the same time, she buys a plot in the cemetery for the unidentified girl and launches her own investigation into the death – which may or may not have been accidental – to the eventual annoyance of the two police officers following the case.
With Julien abruptly quitting his medical studies and returning to the country, and a young patient, Bryan (Minnella) seeming to know more than he will let on about a case which is literally making him ill with worry, there are plenty of whodunnit leads to keep us guessing; but The Unknown Girl doesn't take the easy genre route, preferring to focus on the moral spring of Jenny's guilt, which as it uncoils, leads her not only into personal danger, but causes a blur between her doctor and detective roles that comes close to having fatal consequences for a patient with a weak heart.
When revelations come, they are almost a disappointment. In a film that, with one small exception, keeps backstory off-limits, the denouement is the one place where a big, not entirely convincing chunk of narrative coarsens The Unknown Girl's dramatic finesse.
Shot by the Dardennes' regular DoP, Alain Marcoen, the film juxtaposes drab interiors like that of the surgery which Jenny takes to sleeping in, determined never to fail a patient again, with the wintry, wet exteriors of a part of Belgium that isn't pretty, and knows it.
Production company: Les Films du Fleuve
International sales: Wild Bunch, cbaraton@wildbunch.eu
Producers: Jean-Pierre and Luc Dardenne, Denis Freyd
Executive producer: Delphine Tomson
Cinematography: Alain Marcoen
Editor: Marie-Hélène Dozo
Production designer: Igor Gabriel
Main cast: Adèle Haenel, Olivier Bonnaud, Jérémie Renier, Louka Minnella, Christelle Cornil, Nadège Ouedraogo, Olivier Gourmet