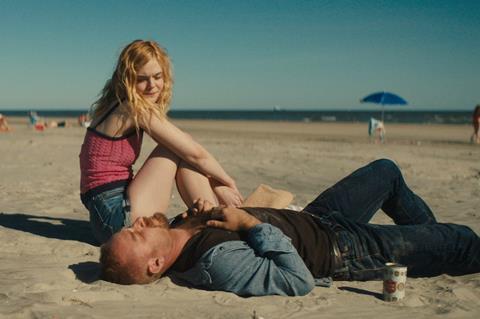 RLJE Films has acquired all US rights to crime drama Galveston, which has just been set for a gala screening at this September's Toronto International Film Festival.
RLJE plans to release the film in US cinemas this autumn.
Based on the novel of the same name by True Detective creator Nic Pizzolatto, Galveston, which premiered at this year's SXSW festival, is directed by Mélanie Laurent, written by Jim Hammett and stars Ben Foster, Elle Fanning, Lili Reinhart and Beau Bridges. Producer is Tyler Davidson, whose Low Spark Films provided financing and production services.
Jean Doumanian, Patrick Daly, Kevin Flanigan, Dexter Braff and Sean Thomas O'Brien are the executive producers.
The film tells the story of a heavy-drinking criminal enforcer and mob hit man set up by his boss and on the run with a young woman.
RLJE Films chief acquisitions officer Mark Ward commented: "Elle Fanning and Ben Foster deliver powerful performances in this provoking drama. Their chemistry captures audiences on a gripping, emotional ride. We are so proud to bring this film to the big screen."
Endeavor Content and Cinetic negotiated the deal for the filmmakers.