Dir: Laurent Bouzereau. UK. 2011. 90mins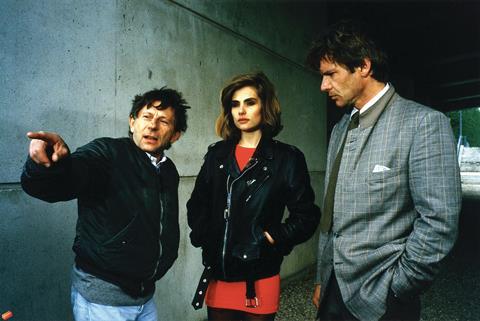 Laurent Bouzereau's Roman Polanski: A Film Memoir offers a fascinating glimpse into the complex and often controversial life of director Roman Polanski, culled from some 20 hours of conversation filmed at Polanski's Gstaad estate during his house arrest at Zurich's film festival in 2009.
There is no denying that Polanski has had a fascinating life.
The film – which had a 'secret' world premiere at the Zurich Film Festival last year – has a Special Screening in Cannes, and while unlikely to spark headlines, it is a gripping film biography of an intriguing, challenging and talented filmmaker. The film should be a regular at film festivals, cinematheques and on television and could also intrigue distributors who might be handling Polanski back catalogue.
While blending extracts, interviews and archival footage, the core of Roman Polanski: A Film Memoir is made up of footage shot by Polanski's longtime friend and former producer Andrew Braunsberg, who was instrumental in convincing Polanski to agree to the interview. And while the subject hanging over the film was always bound to be his sexual encounter with 13 year-old Samantha Geimer in 1977 and subsequent flight from US authorities, the film's most powerful and interesting sequences come when dealing with his early years.
Using footage of the Warsaw Ghetto from World War II blended with material from his films, the film tackles the harrowing and tragic circumstances of his childhood. It is tough stuff, and while providing no excuses does help draw attention to events that helped shaped the person he would become.
There is no denying that Polanski has had a fascinating life and seeing him talk about the killing of his wife Sharon Tate in 1968 by followers of Charles Manson when she was eight and half months pregnant makes for moving testimony, and while the film's structure is pretty straightforward in the way it tackles his film career, his output is never less than impressive in terms of subject matter and content.
When it comes to the incident with Geimer that the film has an additional edge, though it also means he covers ground he dwelt on in Marina Zenovich's 2008 film Roman Polanski: Wanted And Desired, which essentially follows his argument that the 'judge was out to get him'. It is interesting enough that he feels there was a conspiracy, but only really scratches the surface regarding an incident that will continue to haunt his career.
Production companies: Anagram Films, Studio Babelsberg, Casanova Multimedia
International sales: HanWay Films, www.hanwayfilms.com
Producers: Luca Barbareschi, Christoph Fisser, Henning Molfenter, Charlie Woebcken
Executive producer: Timothy Burrill
Cinematography: Pawel Edelman
Editor: Jeff Pickett