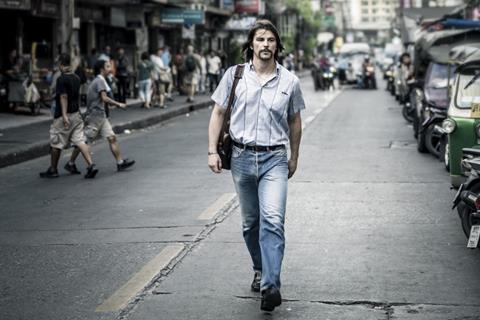 Saban Films will distribute in the US the Josh Hartnett crime thriller Most Wanted, which the company boarded at script stage with previously unannounced Highland Film Group.
The latter handles international sales on the film, which Daniel Roby wrote and directed, and André Rouleau and Valérie d'Auteuil produced through their Caramel Films.
In Most Wanted, previously known as Gut Instinct, Hartnett plays an investigative journalist who tries to free a man from a Thai jail after he was coerced by undercover police into carrying out a drug deal. Jim Gaffigan and Antoine Olivier Pilon round out the key cast.
Saban Films' Bill Bromiley and Jonathan Saba negotiated the deal with Highland Film Group's Arianne Fraser on behalf of the filmmakers.
Executive Producers are Highland Film Group's Delphine Perrier, Arianne Fraser and Henry Winterstern, Goldrush Entertainment's Eric Gozlan and Richard Iott, Les Films Seville's Patrick Roy and Anne-Claire Villeneuve, Roby, Yvann Thibaudeau and Marc Côté.