DIRECTOR: Despite carving out a successful career as a theatre director - including The El Train starring Ruth Wilson - Sam Yates says he always had "an instinct" to get into film.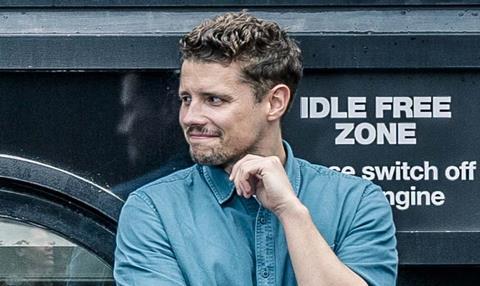 Click here for more Stars of Tomorrow
After nine years in theatre, he felt the time was right.
Armed with a script for The Hope Rooms written by David Watson, he managed to recruit actors Andrew Scott, who he had met through theatre readings, and Ciarán Hinds, who worked the project into his schedule around appearances in the Benedict Cumberbatch-led Hamlet at London's Barbican theatre.
The 24-minute short about a father and son was shot in an intense five-day shoot, and the completed film is now on the festival circuit having premiered at Rhode Island International Film Festival.
Looking forward, Yates and Watson are developing a feature set around a sham marriage between an Eastern European woman and a West African man in London, which they hope will go into production next year.
The director also plans to continue his theatre work, with his next project being the musical Murder Ballad.
How will he balance the two art forms? "The rhythms are very different but one informs the other. I enjoy working in different genres in different fields, and I like the idea of bringing the vibe of theatre to a film set," says Yates, who hopes to emulate directors such as Sam Mendes and Danny Boyle, who have succeeded in both.
Contact Jack Thomas, Independent Talent Group jackthomas@independenttalent.com