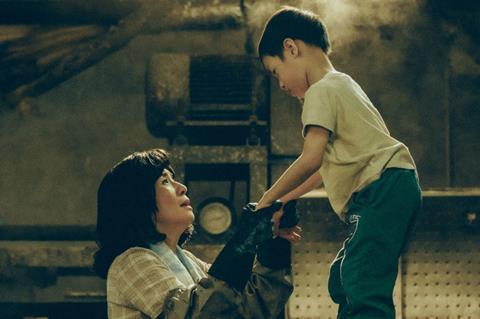 As part of our 2021-22 FYC Awards Screening programme, focused on the awards race, Screen is hosting an online screening of Hong Kong entry Zero To Hero on December 9.
Zero To Hero tells the true story of Hong Kong athlete So Wa Wai, born with cerebral palsy, who won the first Paralympic gold medal for Hong Kong in 1996 and went on to win several other medals. It was produced by Sandra Ng, who also plays So's mother in the film, while two actors – Leung Chung Hang and Fung Ho Yeung – play So at different stages of his life.
After receiving its world premiere at Udine's Far East Film Festival, the film generated an impressive box office of $3.55m (HK$27.6m) in Hong Kong, making it the highest-grossing local production of the year.
Hong Kong's One Cool Film Production is the main production company behind the film and is also handling international distribution. The cast also includes Louis Cheung, Wu Tsz Tung and Chin Siu Ho.
Watch the trailer below

One Cool Group aims to provide a full-ranged service including project development, film financing, production, post-production and distribution, sound and visual effects, film promotion and artist management. The headquarter of One Cool Group is located in Hong Kong with its affiliated companies over Asia, covering Mainland China, Thailand and South Korea.