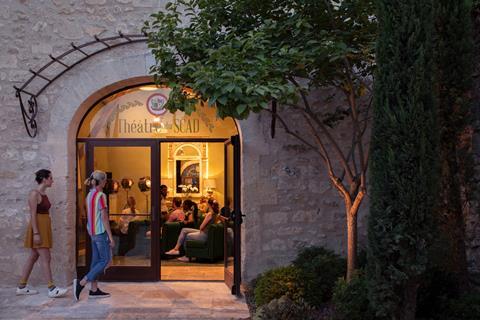 As the organiser of the world's largest university-run film festival in the US, Savannah College of Art and Design (SCAD) knows how to put on a show.
This weekend, for the first time the private, non-profit accredited US university is bringing its experience and chutzpah to its French outpost for the SCAD Lacoste Film Festival, taking place over four days from July 1-4 in the south of France.
The programme includes tributes to acclaimed French filmmaker Agnès Varda and Oscar-winning actor Jeremy Irons, a quintessential Fourth of July BBQ cookout and a screening of the classic blockbuster Jaws.
Set in the preserved medieval village of Lacoste in Provence, the festival demonstrates SCAD's historic legacy of cultivating creativity from its French outpost for the past 20 years
"SCAD has imbued the Luberon valley with beauty, art and les superlatifs only SCAD can conjure, and once again we bring the magic of SCAD to our home among the lavender fields," says SCAD president and founder Paula Wallace.
"Provence has long inspired artistry and legendary films," she continues. "From Picasso to Paglieri, from Van Gogh to Vadim, Renoir to Reisz, artists the world over have flocked to this extraordinary pastoral gem. The iconic films fashioned in this region are legendary—Jean De Florette, Manon des Sources, And God Created Woman – the list goes on and on."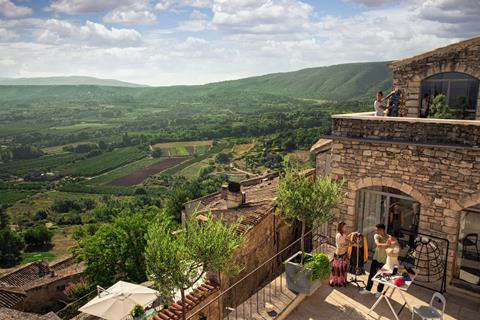 Wallace believes Lacoste is the perfect place for SCAD to extend its series of film festivals and celebrations of artistic achievement.
The SCAD Lacoste Film Festival launches with an opening-night gala screening followed by a starlight soirée held on the lawn of SCAD's historic La Maison Basse, a one-time silkworm farm, farmhouse, inn, waylay for bear tamers and - notoriously - the carriage house-cum-gambling den of the infamous Marquis de Sade restored and maintained now by SCAD.
SCAD is presenting acclaimed UK actor Irons with the SCAD Etoile for Lifetime Achievement in Cinema and is screening several of his films under the banner 'Cinéma Elégance: A Celebration of Jeremy Irons'. Screenings will include Reversal Of Fortune, The French Lieutenant's Woman and The Man Who Knew Infinity.
Following the screening of The French Lieutenant's Woman onJuly 3, Irons will join Andra Reeve-Rabb, dean of the SCAD school of entertainment arts in conversation for an audience witth festival attendees and students.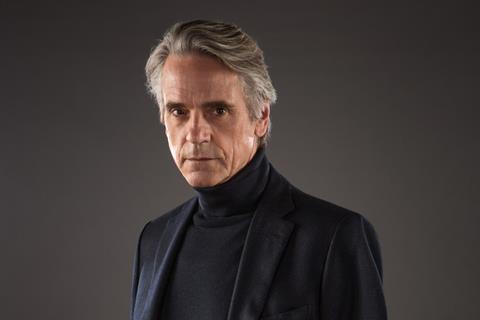 Further highlights include a tribute to revolutionary filmmaker and artist Varda with screenings of Cléo From 5 To 7 and Faces Places.
Quinn Orear, SCAD associate chair of film and television and Brantly Watts, director of SCADFILM, will also present Une Lettre d'Amour: The Original Multi-Hyphenate, Agnès Varda, which will explore Varda's multifaceted and boundless career.
Other notable screenings include the UK-produced TV series Murder In Provence that will be followed by a panel discussion with the film's UK executive producer Alison Owen of Monumental Pictures, with actor Keala Settle and screenwriter Shelagh Stephenson who also wrote the play on which the series is based.
The university is also screening original content created and produced by SCAD professionals, faculty, and students, to showcase award-winning films, documentaries, animated shorts, and television series in the picturesque Chemin Park.
More than 8,500 SCAD students and alumni work in film and entertainment industries around the world, and have won Oscars, Emmys, Golden Reels, Tonys, Grammys, Annies, and other prestigious awards.
"Celebrating the entertainment arts at our beautiful SCAD Lacoste location provides us the opportunity to enjoy the thrill audiences regularly experience at SCAD festivals and events," said Leigh Seaman, senior executive director of SCADFILM.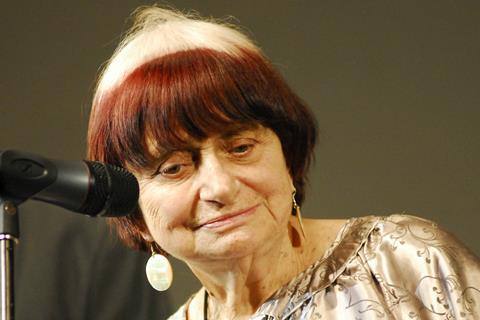 "Notable film and television luminaries from around the globe visit SCAD throughout the year to host screenings and share their expertise and insight, and it's very exciting to expand our event programming to Lacoste. We look forward to broadening our tradition of entertainment excellence with the SCAD Lacoste Film Festival this year."
SCAD offers more than 100 academic degree programmes in more than 40 majors across its locations in Atlanta and Savannah, Georgia, Lacoste in France and online via SCAD eLearning and SCADnow. Over the past 20 years, SCAD Lacoste has served as the university's flagship European residential study abroad programme.

SCAD Lacoste Film Festival is presented on the occasion of the 20th anniversary of SCAD Lacoste, the premier global destination for art and design education. Presented by SCADFILM, the four-day festival features exclusive film screenings, industry insights, special tributes and more. To see the schedule and purchase tickets, visit the festival website: https://www.scad.edu/locations/lacoste/twenty-years/scad-lacoste-film-festival
View full Profile