Dir: Gillian Wearing. UK. 2010. 83mins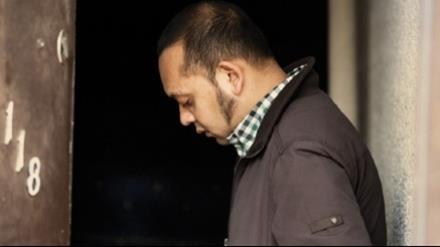 Turner prize-winning artist Gillian Wearing has worked in video art before, but with Self Made makes an intriguing feature debut with a film that treads a precarious line between art, documentary and fiction. It is a film destined for cinematheques and art galleries where its challenging premise could provoke debate.
Clearly cathartic for the participants.
Working with method drama teacher Sam Rumbelow, Wearing placed a series of adverts in newspapers, online and in job centres with the tag line 'if you were to play a part in a film, would you be yourself or a fictional character?', and from the respondents selected seven to attend a series of acting classes with Rumbelow to explore what performance paths they might take.
Rumbelow (sympathetic, arty and never without his trendy cap) challenges the seven to express themselves through improvisation, with his method process challenging them to draw on personal feelings and memories, meaning that at times he acts more as a therapist than a drama teacher.
Each of the seven are to work towards a short film that will reflect their inner journey. Along the way, some of the participants don't make the cut (what happened to them is not clear) and the resultant films vary from interesting to a little dull. But each is clearly cathartic for the participants that ultimately makes the individual stories interesting and at times moving.
Oddly, though, the journey each participant goes through in the workshop sessions is far more interesting than the final short films. They are powerful, provocative and moving and leave the mini-films as a rather flat end to the film. The exception is the short involving Asheq Akhtar (or Ash as he calls himself) that explores an inner intrigue with a violent act that leaves him – and the audience – shocked. The film screened at the London Film Festival.
Producer: Lisa Marie Russo
Executive producers: Marc Munden, Kate Ogborn
Screenplay: Gillian Wearing, Leo Butler
Cinematography: Roger Chapman
Production designer: Jamie Leonard
Editors: Luke Dunkley, Daniel Goddard
Music: Daniel Pemberton
Main cast: (with) Sam Rumbelow, Asheq Akhtar, Lesley Robinson, Dave Austin, James Baron, Lian Stewart, Simon Manley