Glamorous sequel to 2008's Sex And The City debuts at the top in the UK.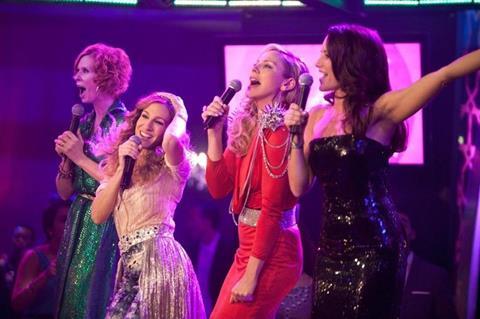 Warner Bros' Sex And The City 2 opened at the top spot in the UK, after grossing $8.9m (£6.1m) from 530 screens in the market, accounting for a third of the film's international revenue for the May 28-30 weekend. Three-day taking were up 24% on the original 2008 big-screen outing of the popular television series, with the sequel pulling in a very respectable $16,800 average a screen.
The Tooth Fairy debuted in fifth position for Fox International, taking $1.2m (£845,000) from 403 screens. The film stars former professional wrestler Dwayne Johnson as a hockey player whose bad behaviour earns him a one-week spell as a real-life tooth fairy.
The other new entries in the top ten, animation Space Chimps 2 and action movie The Losers, placed seventh and eighth, after grossing $632,000 (£435,000) from 404 screens, and $570,000 ($392,000) from 238 screens, respectively.
Optimum Releasing's Four Lions continued to show staying power, dropping just 16% on its fourth weekend on release. The black comedy added $240,000 (£165,000) from 92 screens, to a cumulative gross of $3.5m (£2.3m).