EXCLUSIVE: Shoreline has acquired worldwide sales rights to Kaweh Modiri's docu-fiction hybrid, which will receive its North American premiere at SXSW on Saturday.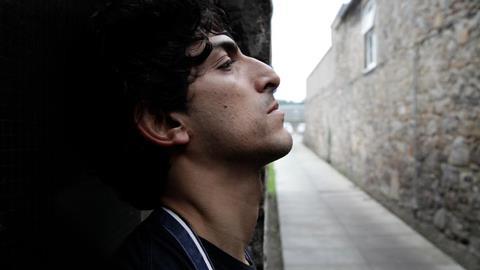 Bodkin Ras premiered recently at the Rotterdam Film Festival where it won the FIPRESCI Award.
The SXSW SX Global Section entry will centres on a mysterious fugitive who arrives in a gritty Scottish town looking to escape his criminal past and start a new life.
Iranian-Dutch actor Sorab Bayat stars in the allegory about the plight of immigrants. Raymond van der Kaaij of Revolver Amsterdam produced alongside IntiFilms.
"Real life people and events inspire my work, which is mainly character based," said Modiri. "This story is what happens when those characters collide. Between 2007 and 2011 I spent time in the town of Forres, Scotland, and got to know the townsfolk who went on to star in Bodkin Ras.
"Hidden between the Highlands and the sea, this town got me thinking about the idea of introducing a fictional intruder into that context; a fugitive trying to lay low but meanwhile shaking things up within a community."