CINEMATOGRAPHER: It is unusual for a DoP to work his way up the camera department on set; there are a lot of steps to climb.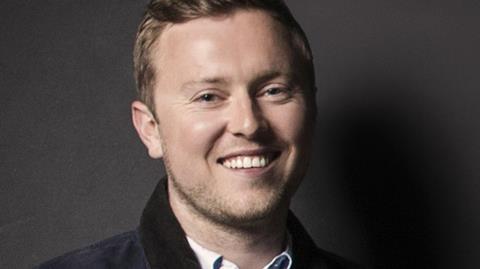 Si Bell solved the issue by packing his downtime with shorts for young directors and valuable practical experience on bigger sets, mostly second unit.
But with two features as head of department due out in 2014, 30-year-old Durham-born Bell has established himself as a name to watch in the UK film industry.
The two features are Orthodox, directed by David Leon and starring Stephen Graham; and Electricity, directed by Bryn Higgins and starring Agyness Deyn (due out in September 23 through Soda Pictures).
Bell went to film school at Northumbria University and quickly realised the camera was calling.
He took a job as a trainee and credits his professional development to mentors Sam McCurdy (The Descent) and Lol Crawley (Mandela: Long Walk To Freedom).
"While I was a camera trainee, I was borrowing the cameras and shooting shorts for myself," recalls Bell.
"It got to a point where I started getting a few thousand pounds budget as DoP. In the meantime I was getting longer feature jobs as camera assistant and turning them down.
"It's not an easy progression. I wouldn't say I come from an affluent background and I didn't have much money to be turning down paid work, but I wanted to build my reel up, get a reputation."
Bell is currently working on the Irish feature Tiger Raid, starring Robert Sheehan and Brian Gleeson, which will shoot in Jordan.
"Script is the key," he says. "If it's not a good script, then I can't really commit."
Contact Laurily Adams, Sara Putt Associates laurily@saraputt.co.uk